It's that time of the year again! Autumn leaves are on the trees and the nights are drawing in

But that's not stopped our development team, who have been working full steam ahead to bring tons of awesome improvements to our apps!
In this September update, we'll focus on quite a few of our apps, so please use the navigation on the right-hand side to skip forward to the products that matter most to you.
Let's jump in!
Approvals for Confluence (Cloud)
Several months ago, we released an all-in-one page approval macro so your teams can easily display all the approval-related metadata within Confluence pages.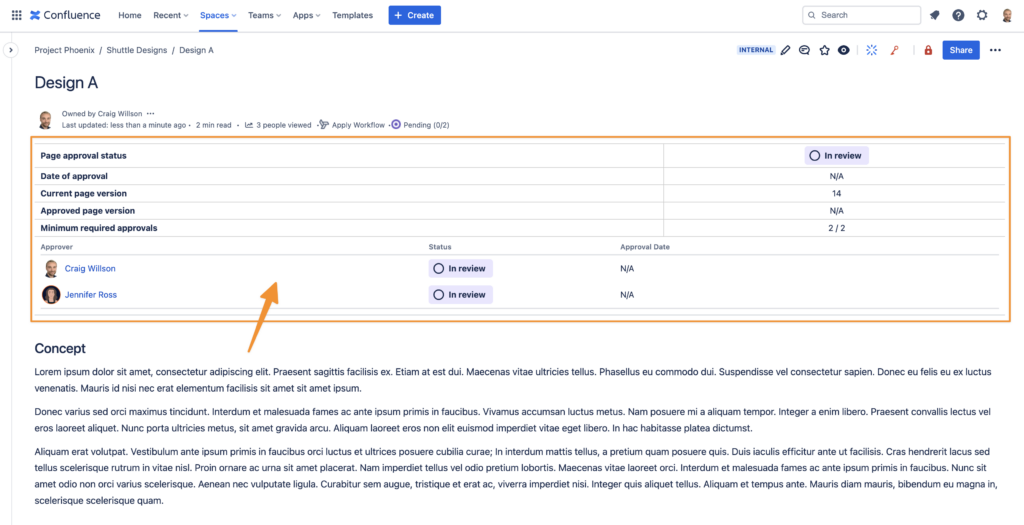 However, we know that every customer is different and you may want to control or select which information is displayed within the macro. Well, we're delighted to share this is now possible and Space admins have the power to configure the page approval macro and what information is displayed.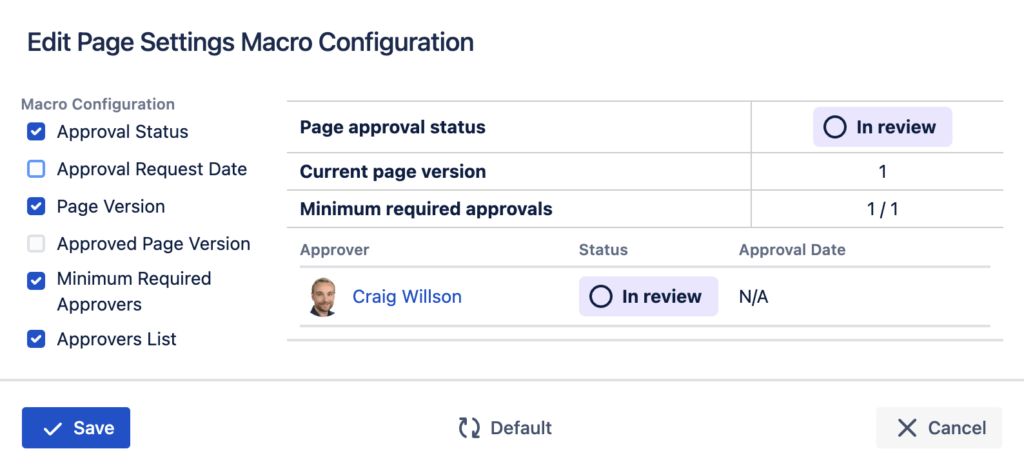 For more information about this improvement, be sure to check out the release notes.
Compliance for Confluence (Data Center)
Compliance for Confluence is a great tool for detecting sensitive data that can be hidden within Confluence pages. But what use is this information if you are using Data Loss Prevention (DLP) solutions that sit outside of Confluence?
For many of our customers, we recognize you will be using a suite of tools to help protect the information stored in your systems, and our team has been focused on finding a way to bridge the gap between your tools!
We're stoked to announce that you can now integrate Compliance (Data Center & Server) with your external DLP solutions.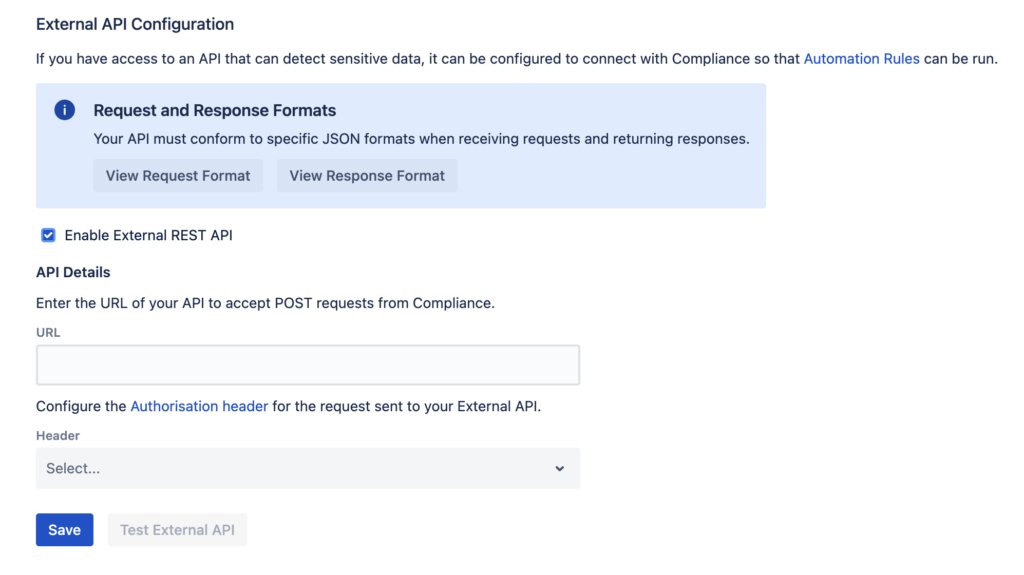 To connect Compliance for Confluence with your Data Loss Prevention solution, follow the steps in this user guide.
Optimizer for Jira (Cloud)
It's been a BUSY month for Optimizer Cloud with the release of several new smart tables for Statuses and Dashboards, as well as the introduction of the highly anticipated Health Checks.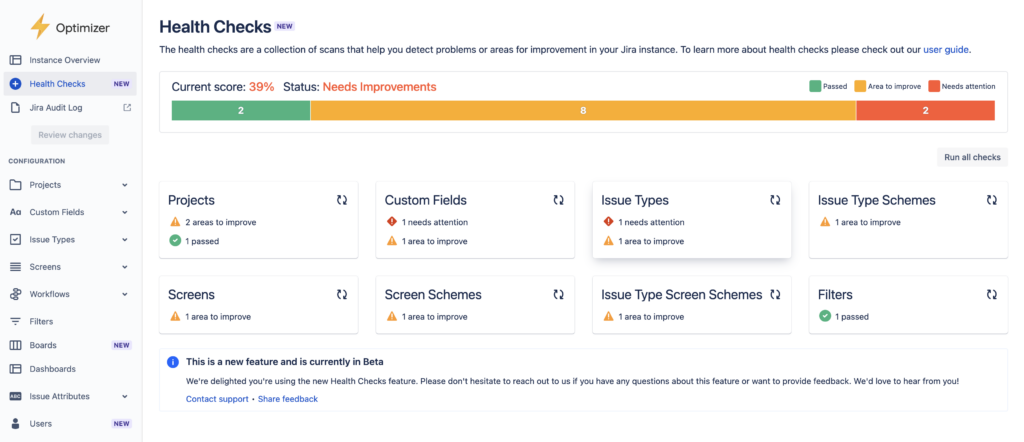 Now you can ask your friends who are Jira Cloud admins; how healthy is your Jira? And with Optimizer, they can find out the answer in a matter of seconds!
Health Checks is another step in our journey to making Optimizer the ultimate companion for every Jira admin.
You can quickly assess your Jira site to identify areas of improvement and then easily make these changes using Optimizer's popular Bulk Actions and Inline Editing features. Want a sneak peek of Health Checks? Check out our launch reveal video 😉
But we're not resting on our laurels, our team has already started working on even more powerful new features that we expect to release to you soon.
It's time to get excited about the future of Jira administration with Optimizer in your toolset!
Optimizer for Jira (Data Center)
We love speaking with our customers about their experiences using Optimizer and how it can help make Jira administration easier and more efficient.
During these discussions, the Filters smart table has been one of the most requested improvements, and we're delighted to share that our team has delivered you an early Christmas present. 😉
Please say hello to the brand new Filters smart table!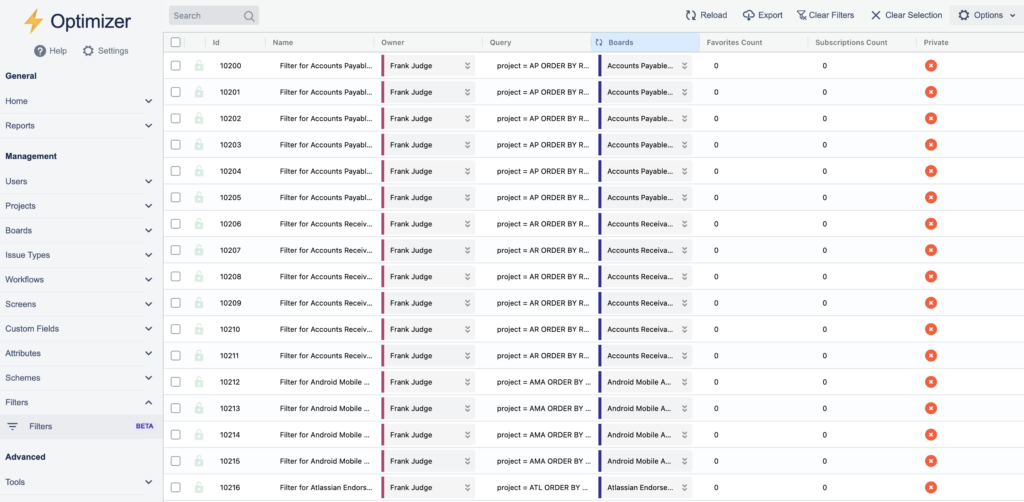 The Filters smart table is currently available in Beta access, and we're actively gathering customer feedback. If you would like to see some improvements or changes made to this table, please let us know!
Workflows for Confluence
And last but by no means least, Workflows for Confluence.
Our Workflows team has been putting in a LOT of hours to bring extensive improvements to the recently released Official Versioning feature.
First up, you now have access to a Document Control Table, which provides a detailed overview of the official version history of a page and who has been involved in the review processes.

Next, we have released a bunch of extra macros for you to add to pages, including Official Version Name, Official Version Description, and the Expiry Date of a document.
The Expiry Date is particularly useful as it clearly displays the expiration date of a page for everyone to see, so you can keep on top of the document management process and ensure pages are send for re-approval at the right times.

For the full low down and details about the features released, check our September release notes.
Conclusion
We hope you have found this monthly roundup useful and are excited to start using some of the powerful new features in our products.
As always, we've got some even more exciting improvements on the horizon, so keep a lookout for our updates over the next couple of months!
And remember, if you have any questions about these updates or want to chat with a member of the AppFox team, please reach out to us at any time.