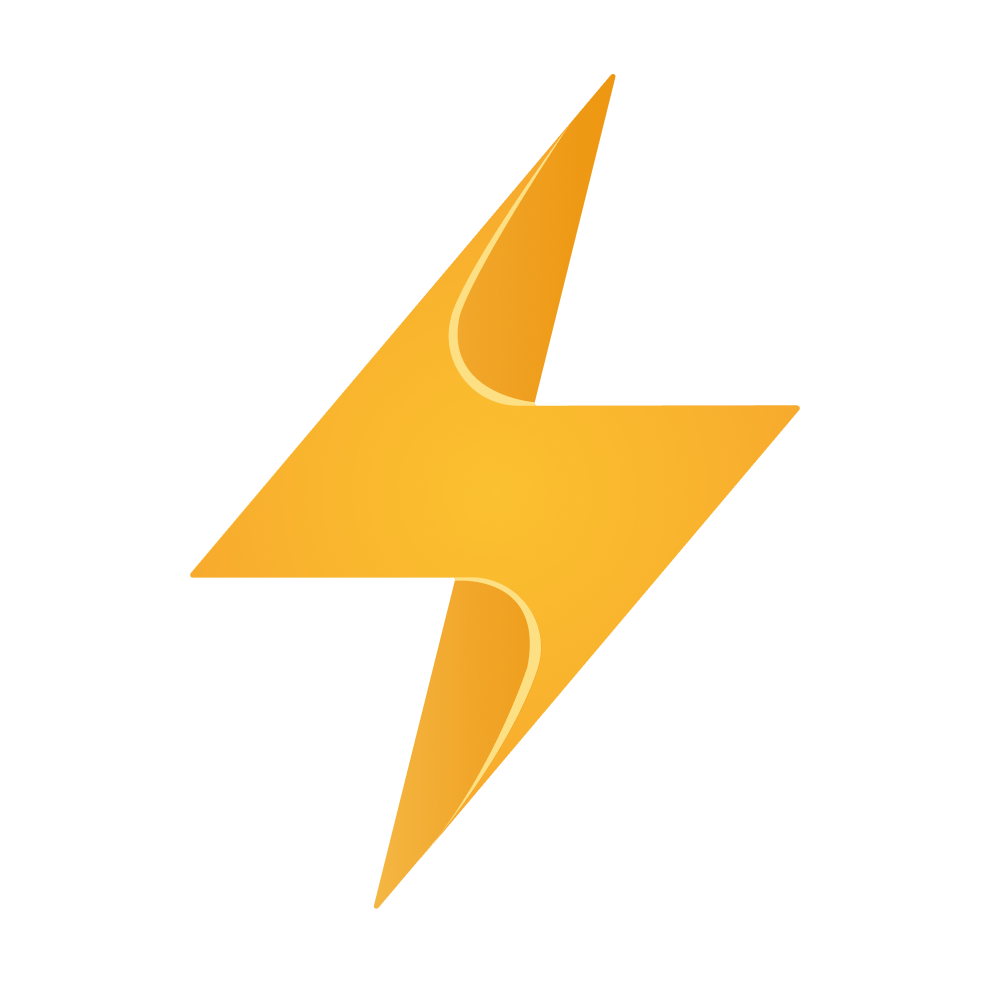 Optimizer for Jira Data Center
Transform the administration experience in Jira. Analyze, configure and optimize Jira with confidence and efficiency.
Trusted by Jira admins worldwide to help audit, configure & optimize Jira
Be laser-focused on the critical areas for improvement
Spend less time trawling through reports and data to identify the key areas for improvement. The health checks in Optimizer will scan Jira in real-time to identify genuine problems and help you focus your efforts.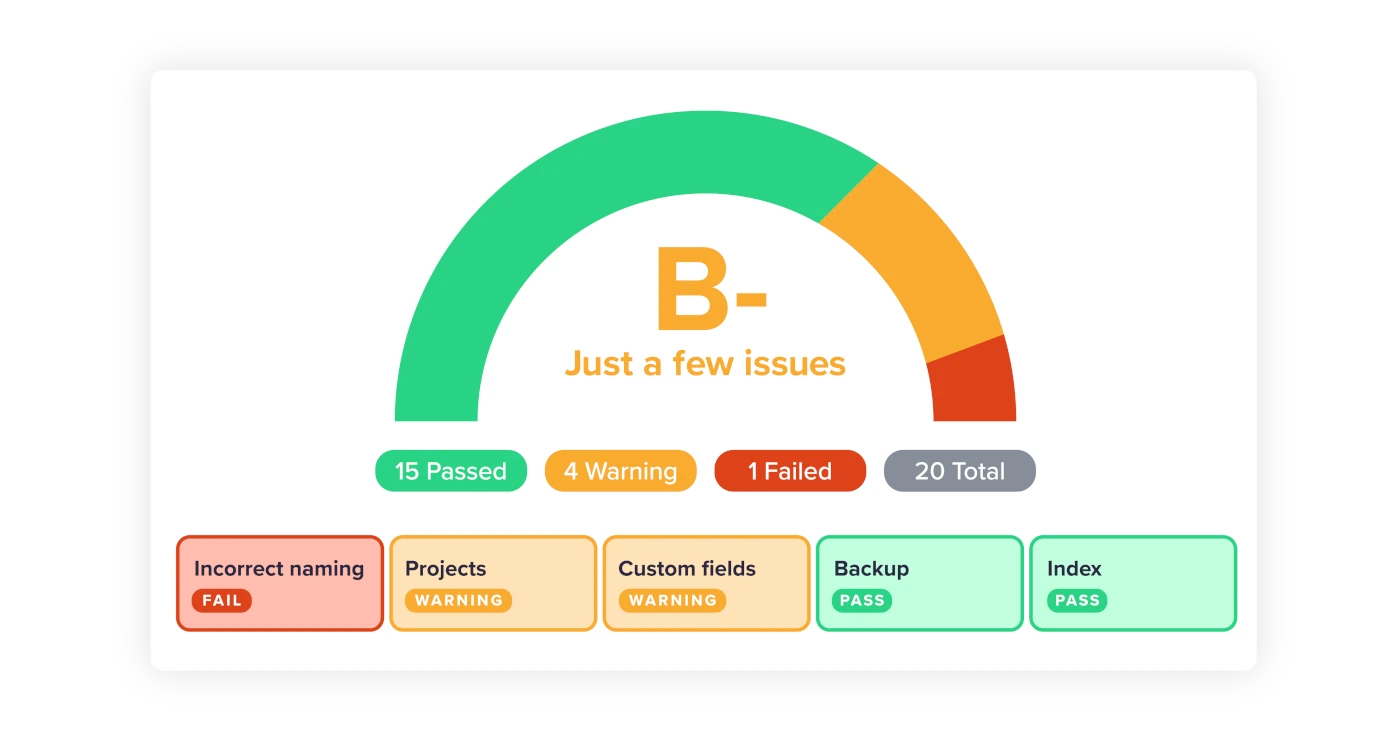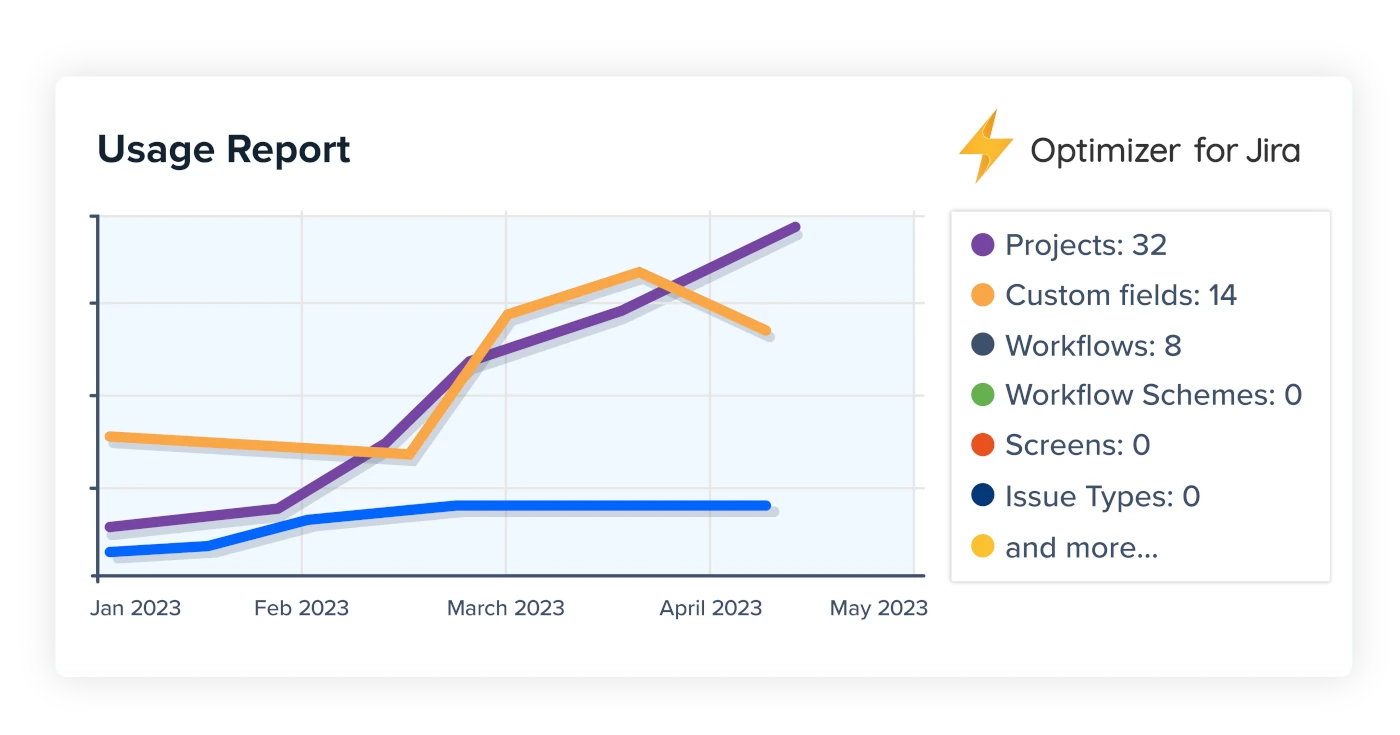 View, measure and track changes in Jira over time
Access a wide range of reports to measure the state of your Jira instance. Use these metrics to set a benchmark and track progress over time so you can easily report to key stakeholders.
Configure multiple projects and configurations in seconds
Make lightning-fast changes at scale from within the Optimizer interface. Need to change a Project Lead across 10 Projects? Want to delete 25 unused custom fields? Achieve all of this and more in seconds with Optimizer's much-loved bulk actions.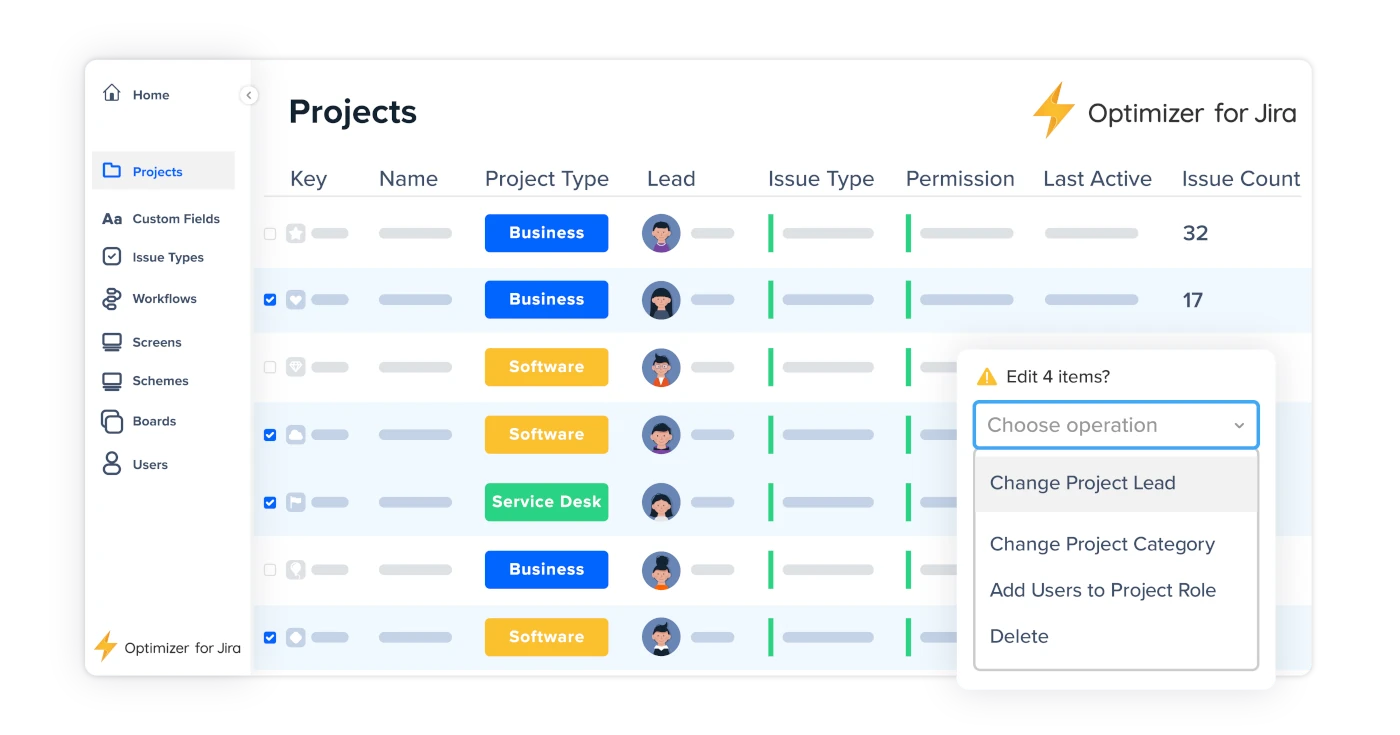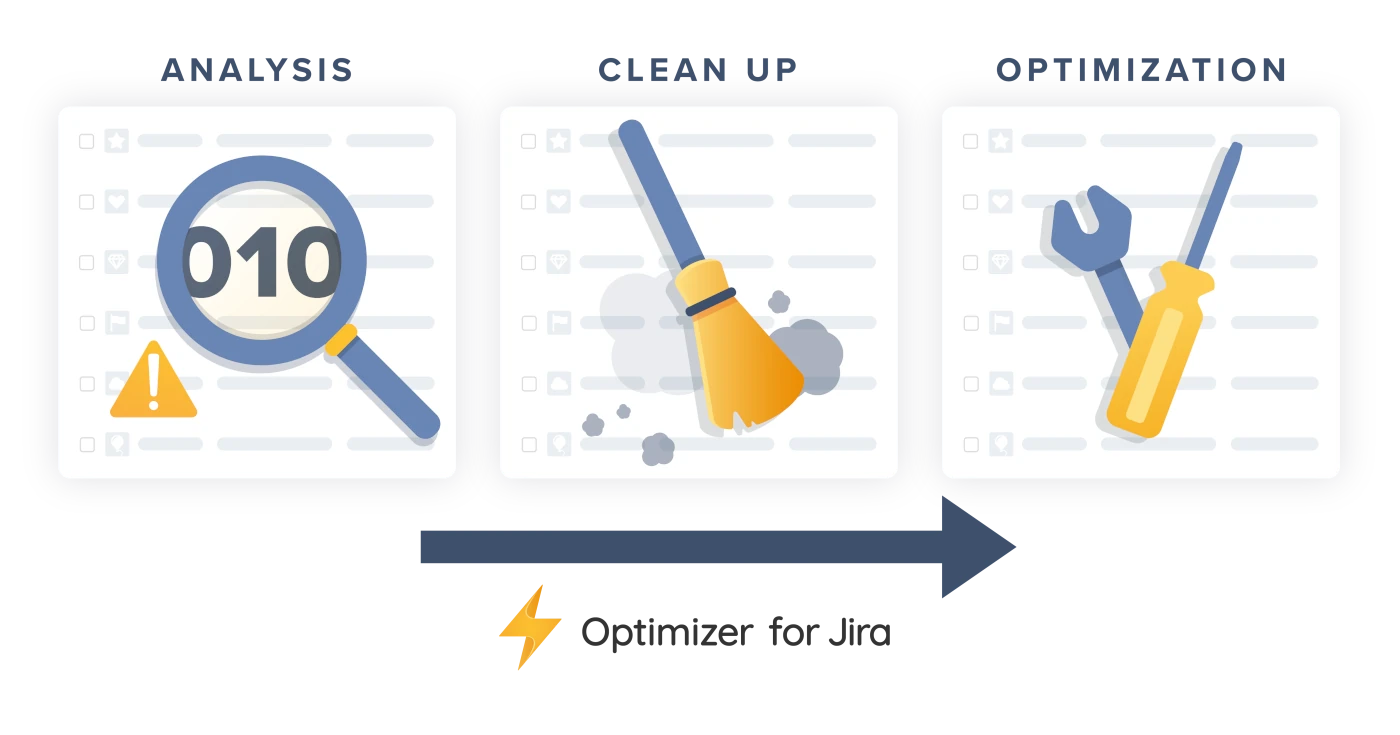 Accelerate your clean up and performance tuning initiatives
Keep Jira well-maintained and high-performing with game-changing efficiency. Optimizer gives you all the tools needed to keep on top of unused or duplicate configurations and make the Jira clean-up process easy for everyone involved.
Don't just take our word for it
This add-on has been a real life-saver and gives a lot of capability for cleanup and insight into the Jira system - especially for a large Jira setup including multiple Jira instances. It's much easier to do an analysis of where and how much is being used/impacted by a particular configuration. Also it's a great plus for being able to export information out to CSV for better analysis for decision authorities who may not have access into the back end of the Jira system
Crucial to anyone supporting large jira instances. It has been instrumental in identifying inactive projects, low or no use fields and schemes. Having the ability to bulk remove schemes, screens etc is very helpful and allows for fast house keeping. Our team have implemented a monthly age-off practice and after projects are deleted we run the instance through Optimizer to bulk remove the unused schemes
Great and fast customer support. Optimizer works great and provides a lot of useful recommendations to improve our large and complex installed base. Very intuitive and easy to use.
Very handy addon. Comes with an very easy to use interface and shows usage statistics with every item like custom fields, status, resolutions etc.
Why use
Optimizer for Jira?
Increase the efficiency of admins
Easily identify the areas for improvement and focus your efforts where it really matters. Make lightning-fast changes at scale with bulk actions and minimize time wasted with manual, lengthy workarounds.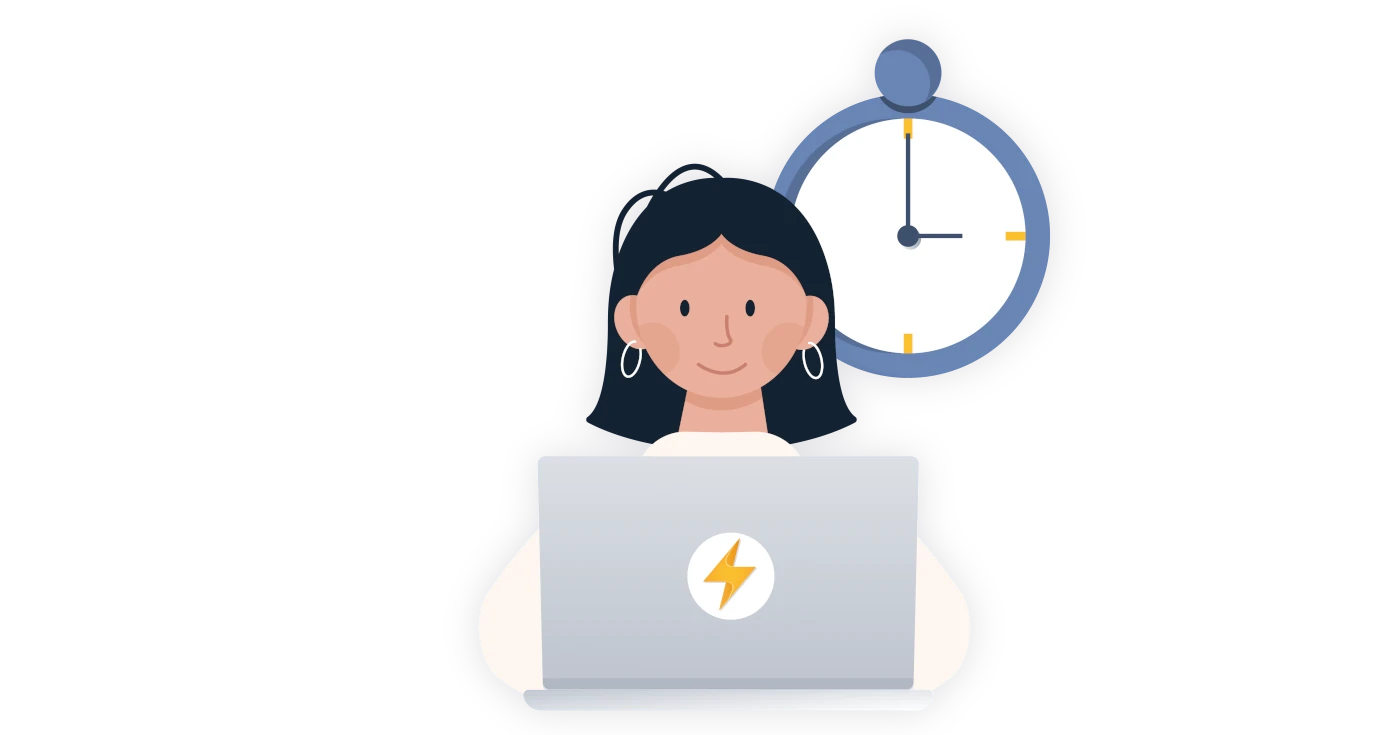 Make better informed decisions
Say goodbye to guesswork and use the data generated by Optimizer to make better informed, more accurate admin decisions.
Clean up and optimize with ease
Harness the true power of Optimizer's smart tables and bulk actions to make changes at scale, in minutes (not hours or days!).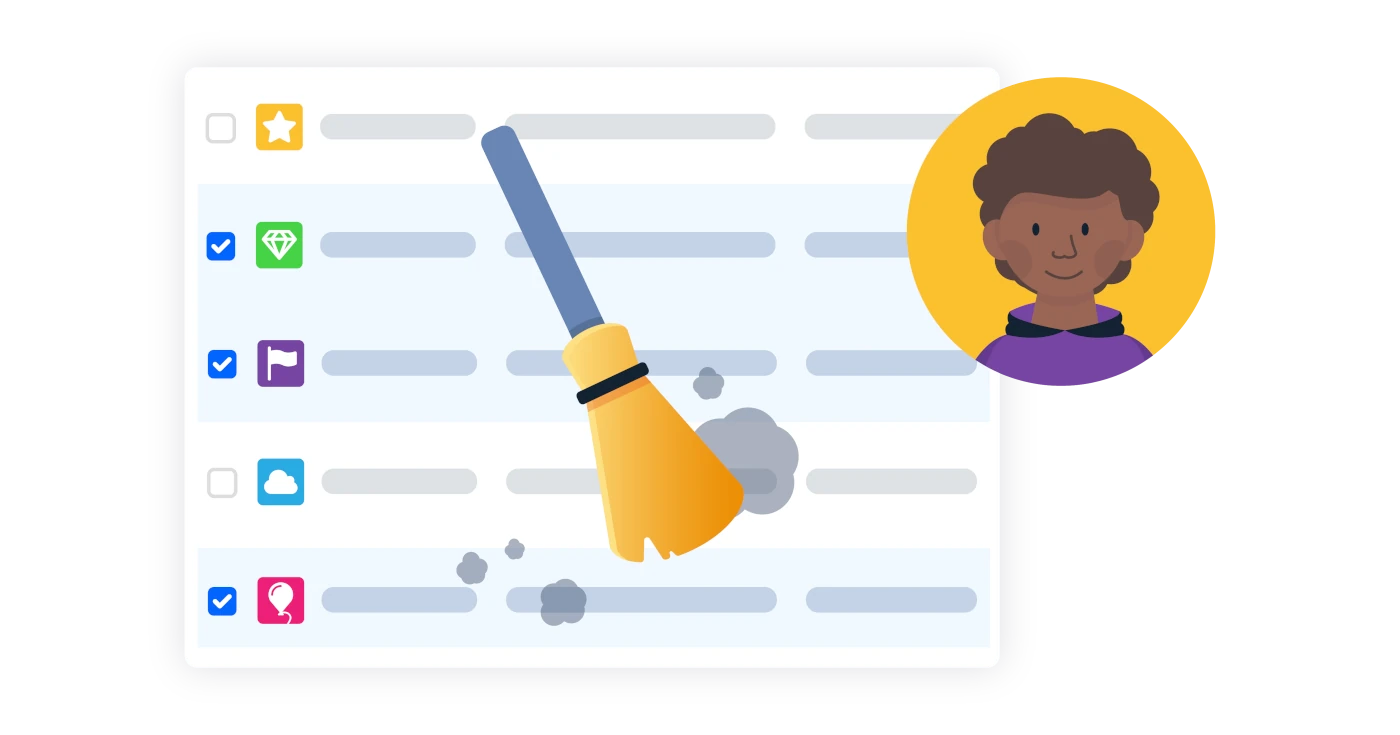 Enjoy a high performing Jira
By keeping Jira well-maintained you can ensure your teams enjoy using a well-structured, high performing Jira system to move work forward.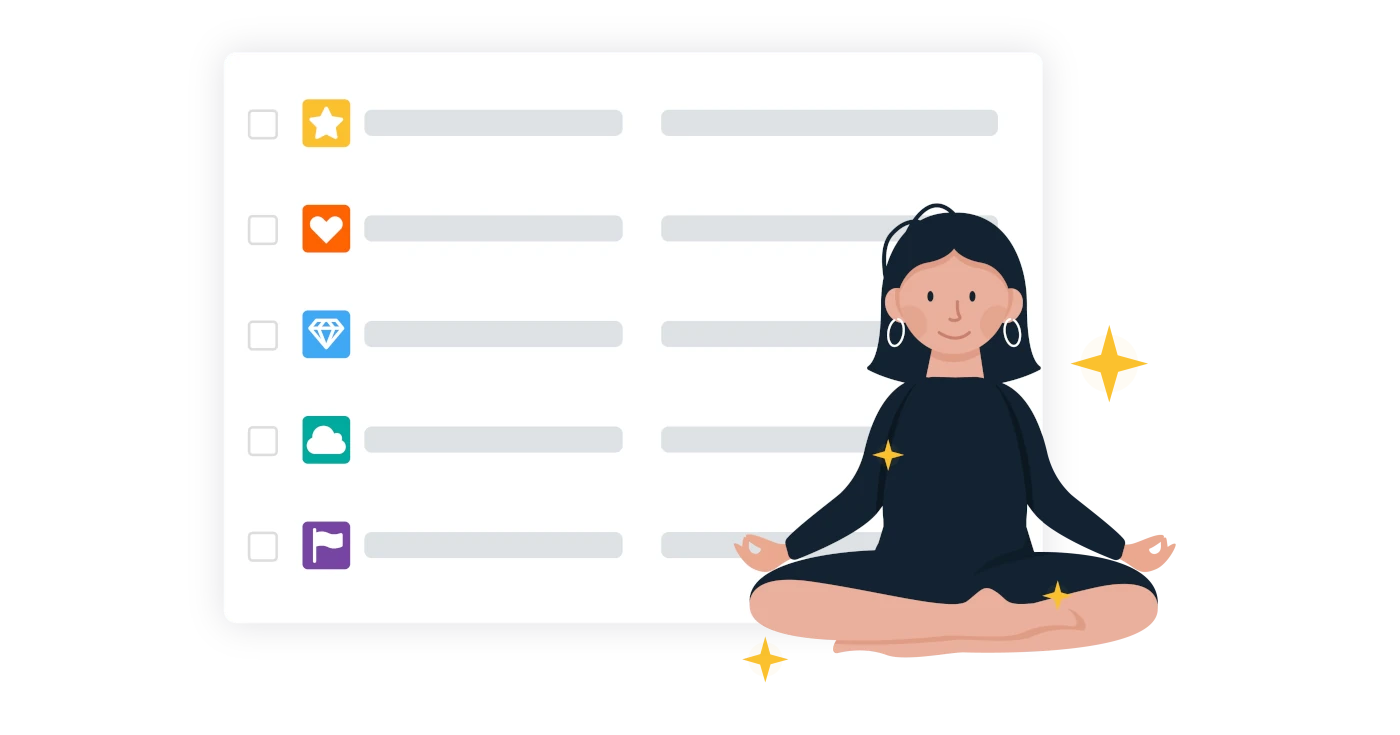 Get the help you need,
whenever

you need it
Frequently Asked Questions
Make Jira administration a breeze
Get a free 30-day trial through the Atlassian Marketplace or book a demo with our expert team to see Optimizer in action.