Empower your teams to create and manage content in a more collaborative, consistent and structured way.
Confluence provides teams and businesses with a platform to create content, share knowledge and manage documentation across groups or organisations. It helps reduce silos by promoting creativity, collaboration and sharing between people and teams.
Elevate the power of Confluence for your teams
Manage the information and data stored in Confluence in a way that aligns with your business policies and any applicable regulations.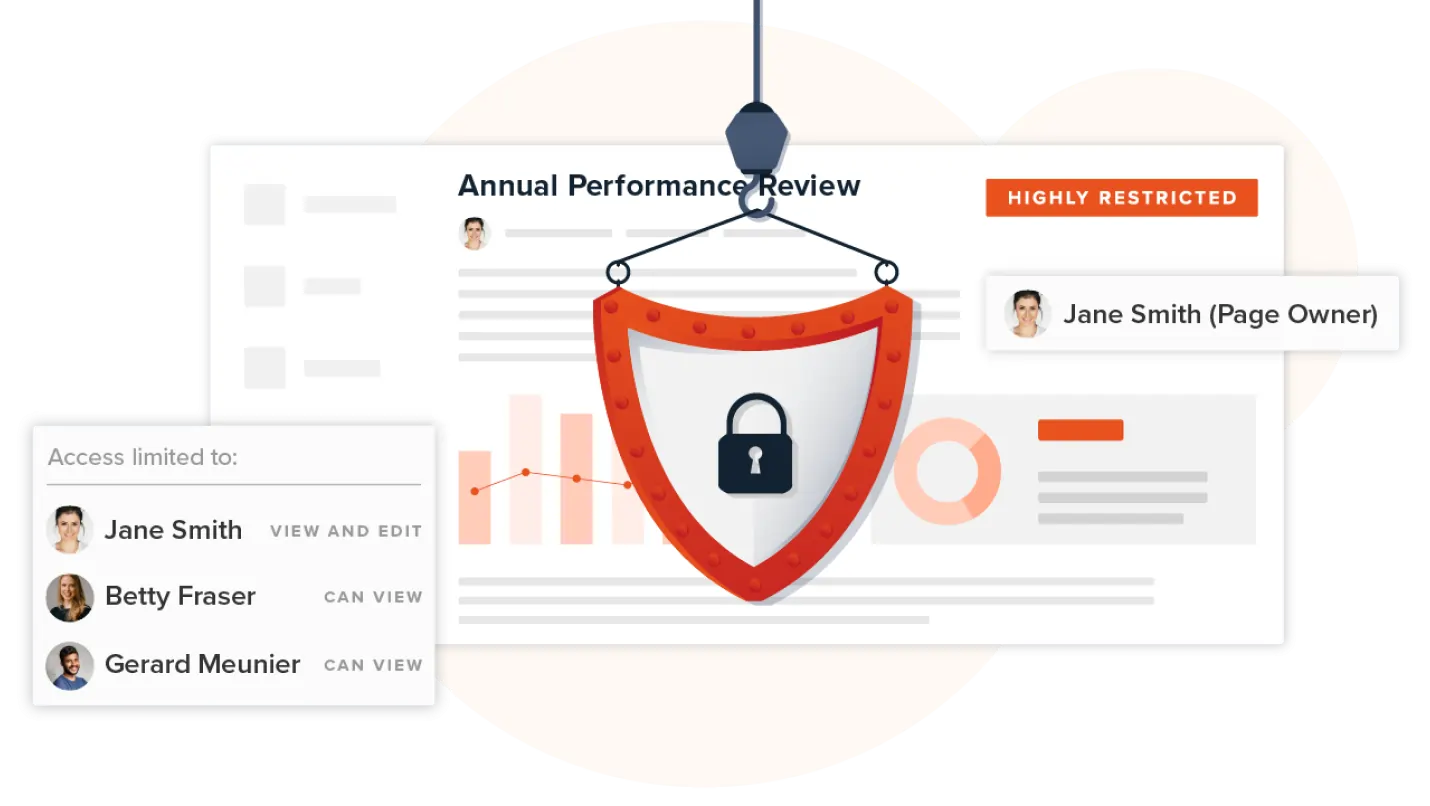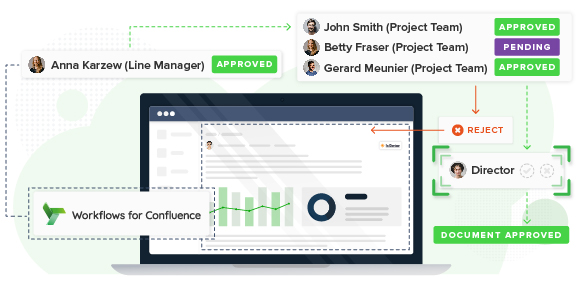 Personalize how your teams create, approve, share, and publish content in Confluence with custom workflows tailored to your business.
Take your content from draft to final in Confluence using a simple and integrated approval tool that everyone will enjoy using.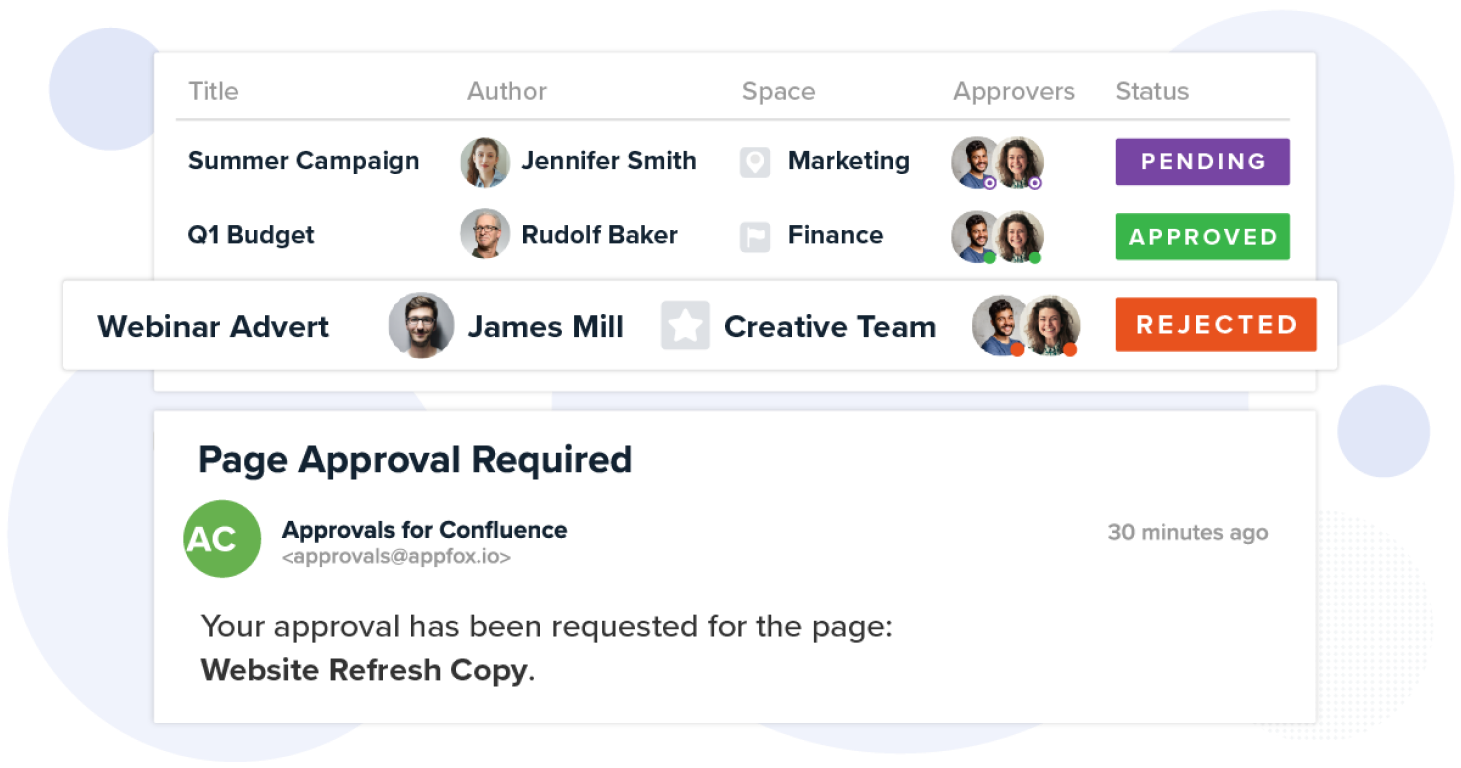 See how our users are driving impact
Get the latest insights, news, guides, and product updates delivered to your inbox.