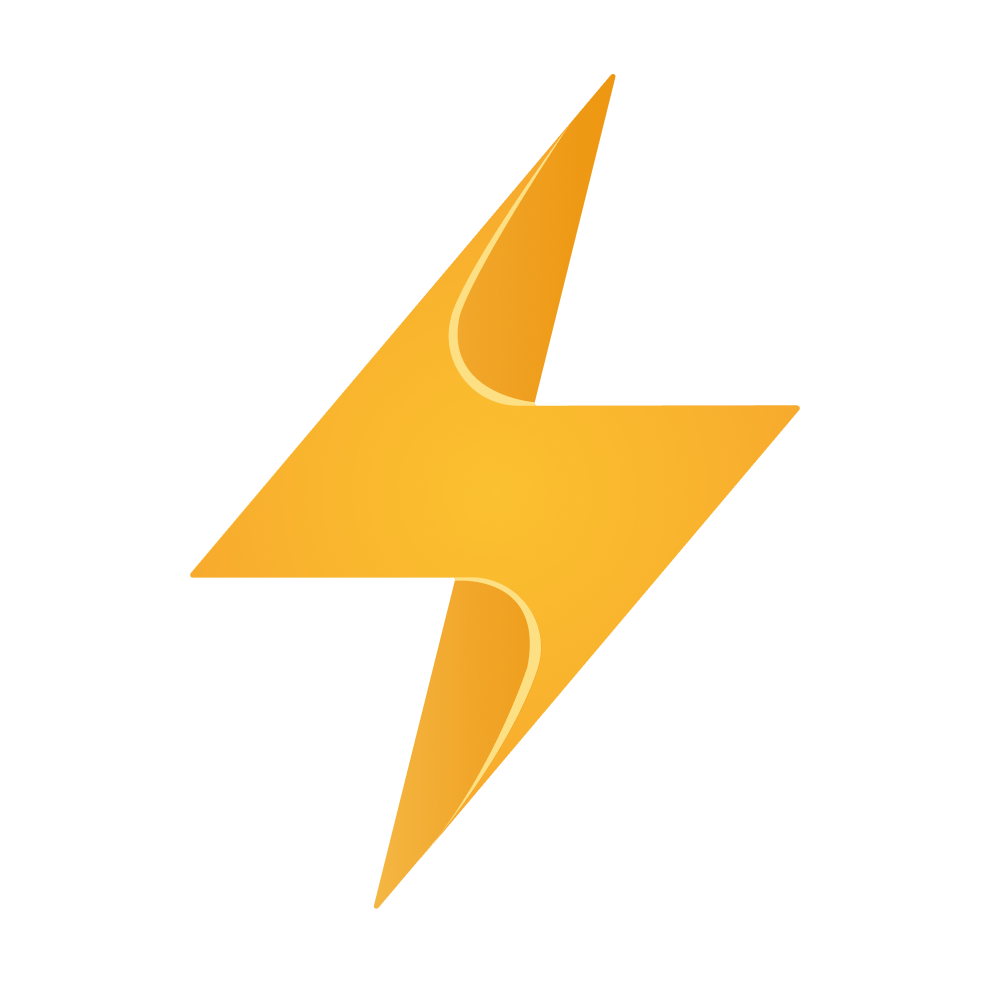 Analyze, configure and optimize Jira with confidence and game-changing efficiency. It's time to transform your administration experience in Jira Cloud.
Trusted by thousands of Jira admins worldwide
Get a clear, birds-eye view of your Jira configurations
Spend less time searching through different admin screens or using complex scripts to connect the dots. Quickly view all your Jira configurations in one place so you can be laser focused on the most important areas for improvement.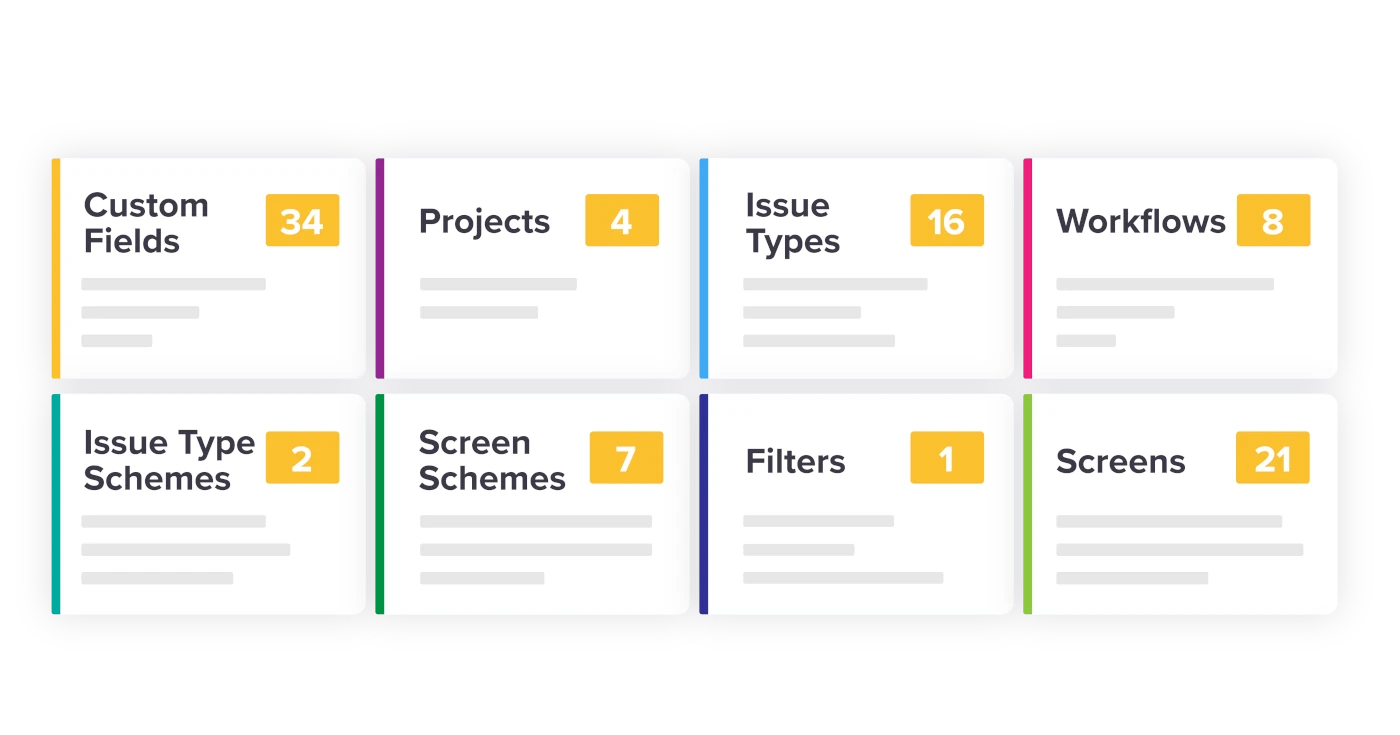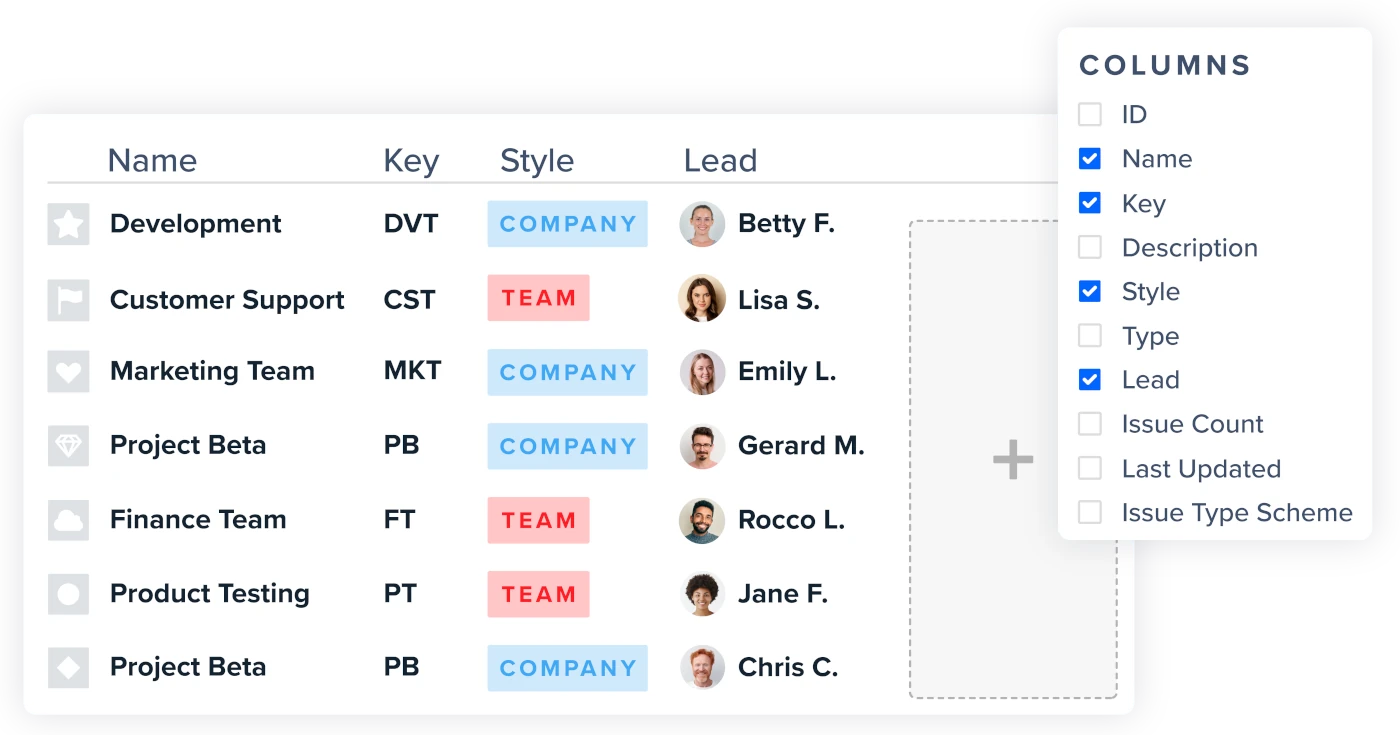 Make better informed, insights-driven decisions
Get a new perspective of the Projects, Custom Fields and other configurations in Jira with Optimizer's game-changing smart tables. Easily customize your view to display the exact information you need to make better informed, more confident decisions.
Clean up and optimize Jira in seconds with bulk actions
Harness the power of inline editing and bulk actions to make lightning fast changes to Jira projects and configurations. Once changes are identified, use Optimizer's change management process to ensure changes are only actioned on your terms.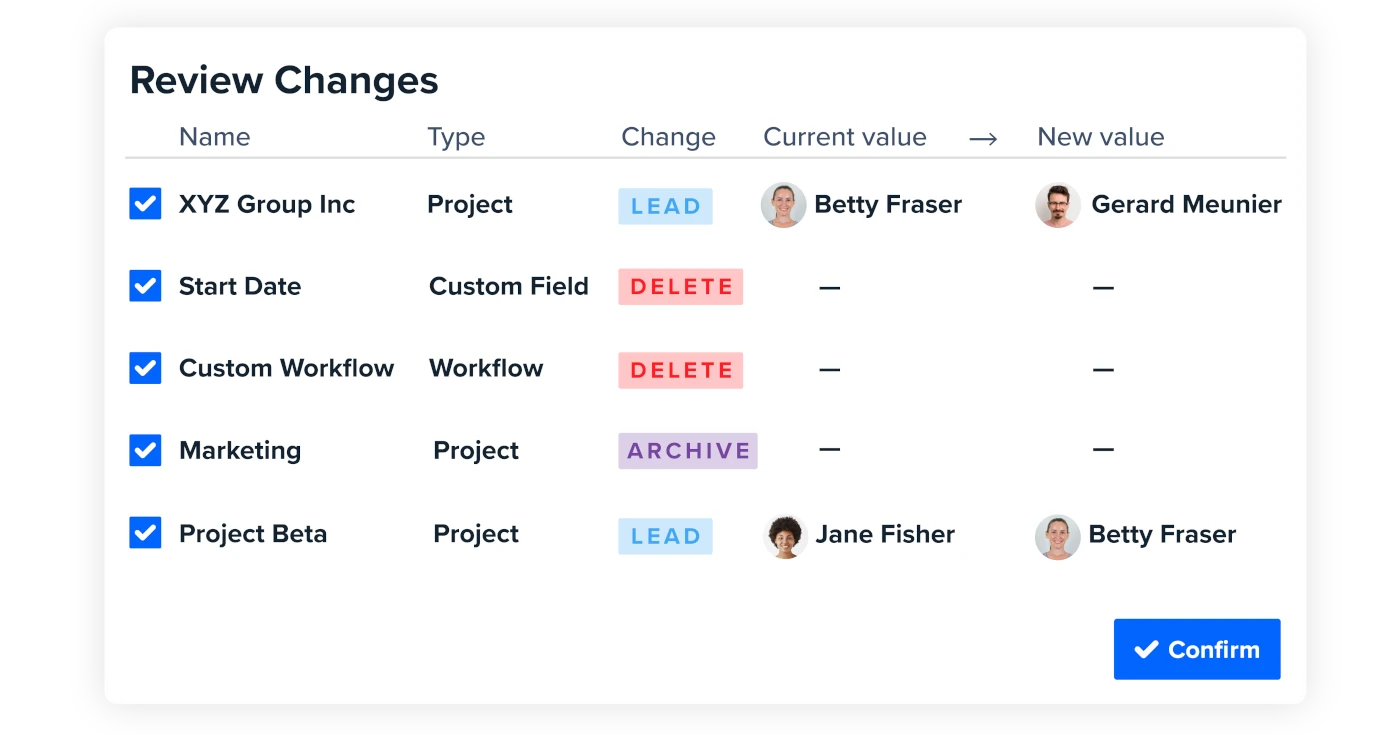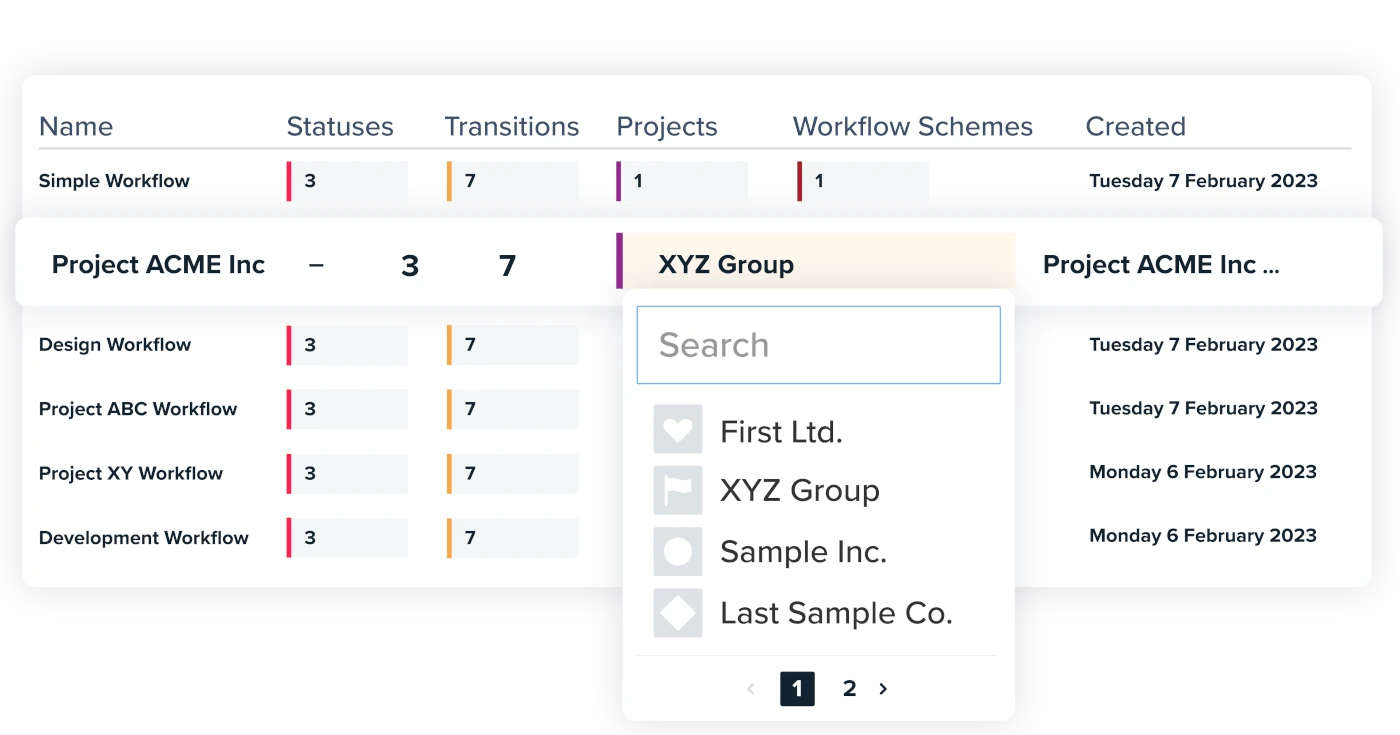 Easily view relations and dependencies between objects
Get a clear picture of the relationship between the projects and configurations in your Jira instance. Use these insights to make more informed choices and mitigate the risk of breaking changes occuring.
Don't just take our word for it
This add-on has been a real life-saver and gives a lot of capability for cleanup and insight into the Jira system - especially for a large Jira setup including multiple Jira instances. It's much easier to do an analysis of where and how much is being used/impacted by a particular configuration. Also it's a great plus for being able to export information out to CSV for better analysis for decision authorities who may not have access into the back end of the Jira system
The
all-in-one
tool for Jira admins worldwide
Why use
Optimizer for Jira?
Maximize your value and impact
As a Jira admin, you play a critical role in your organization's success with Jira. Optimizer gives you the insights and tools needed to optimize Jira efficiently and deliver greater value to your stakeholders.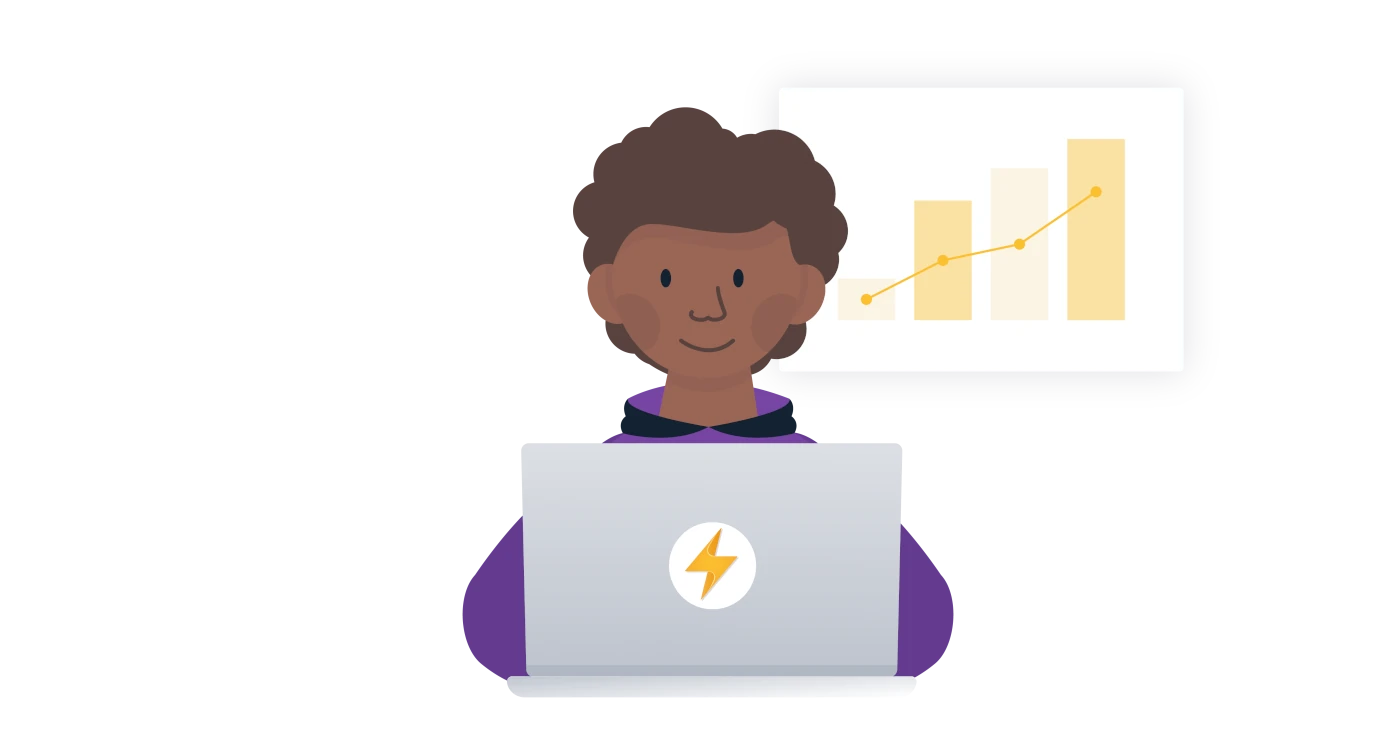 Easily view the data you need
Spend less time trawling through Jira to find the information you need to do your job. Let Optimizer bring all the important information to you and focus your effort on putting the unique insights into action.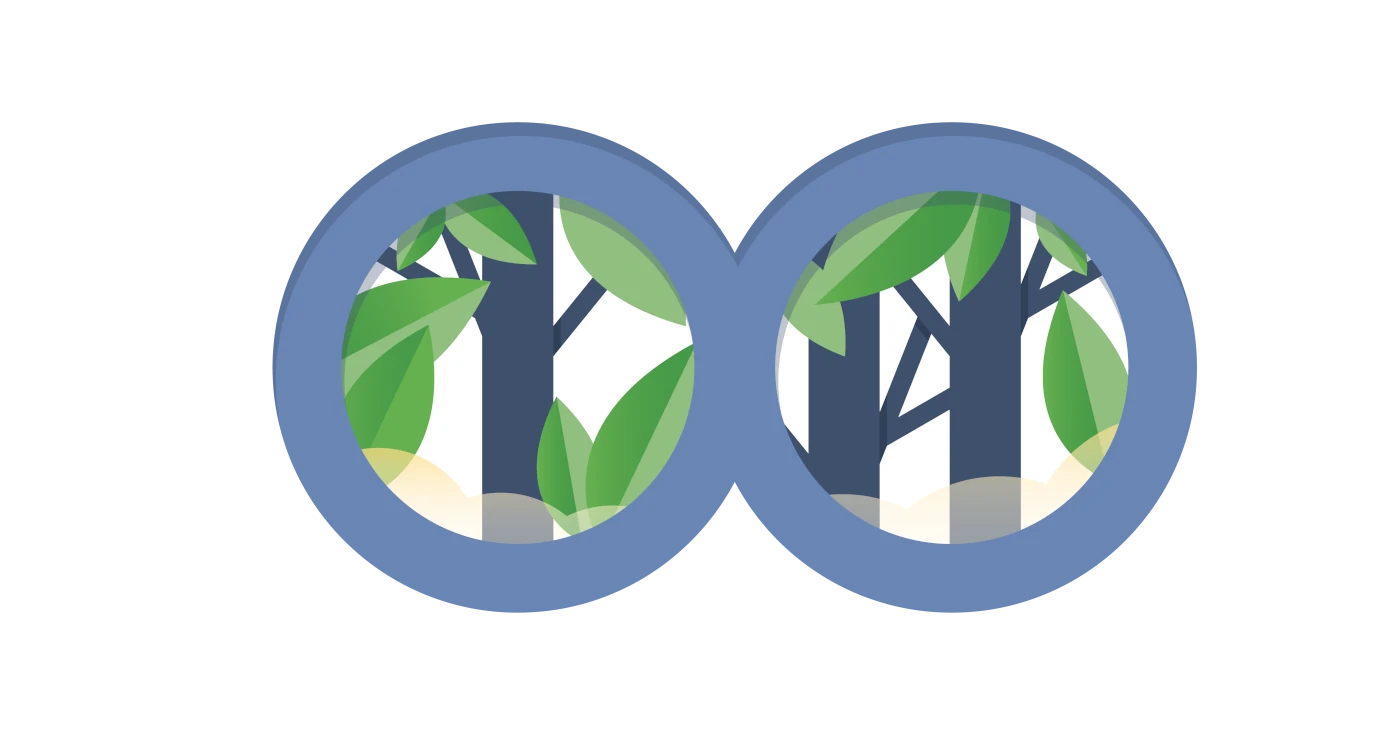 Make insights-driven decisions
Let the data guide your decision making. Optimizer will provide the insights you need to make the most impactful improvements in Jira with confidence and efficiency.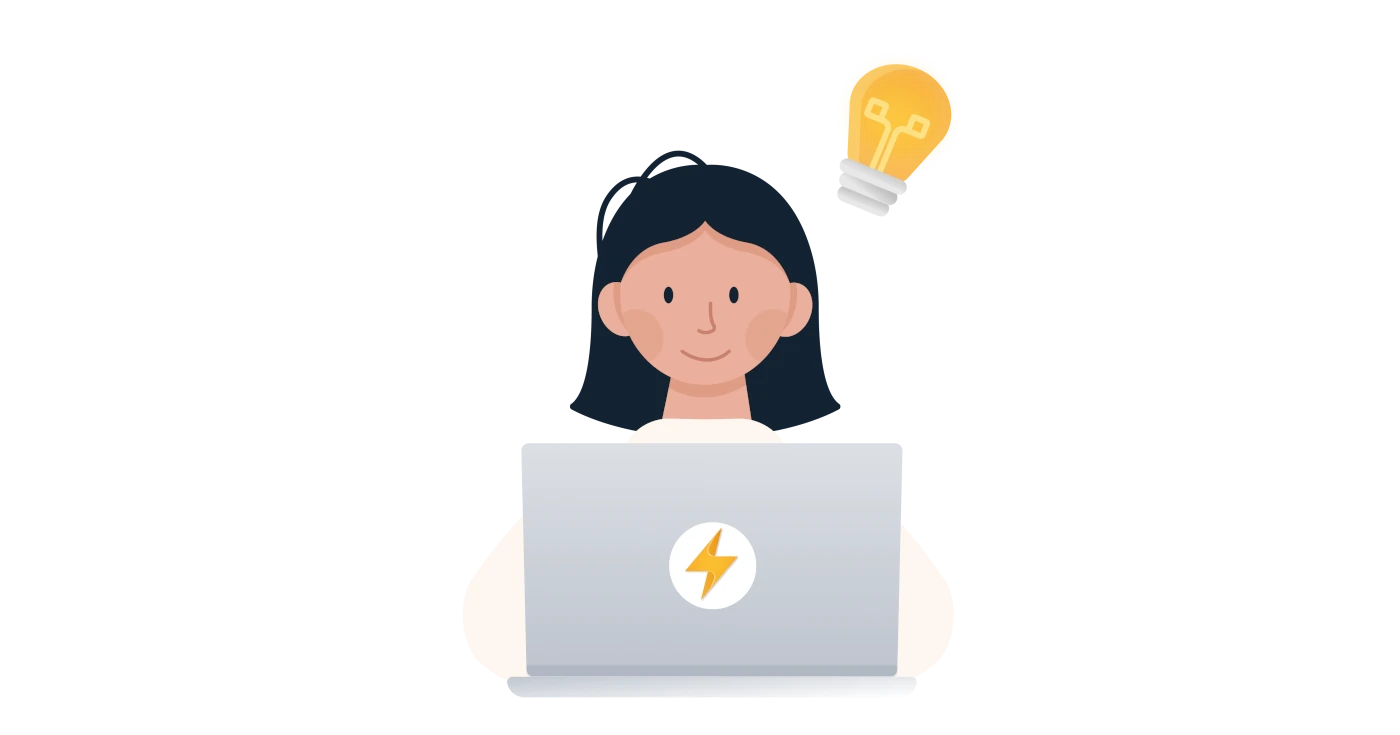 Clean up unused or inactive configurations in seconds and make meaningful improvements so your users can enjoy using a well-maintained, optimized Jira.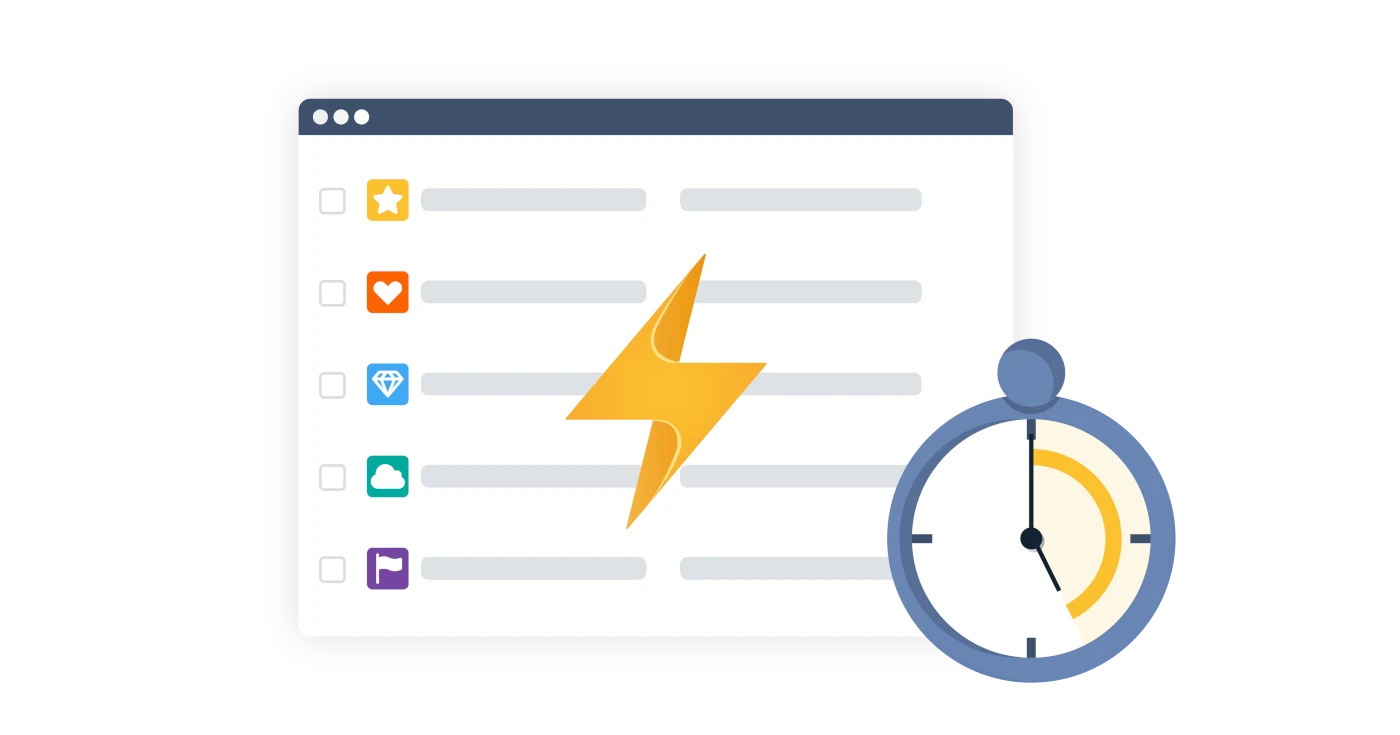 Don't just take
our word for it
"This company's Jira optimization tools have been a game-changer for our team. We're now able to work more efficiently, track our progress more accurately, and collaborate more effectively. Thanks to their tools, we've been able to streamline our workflows and increase our productivity."
"I'm really impressed with the level of customization that this company's tools offer. They've helped us tailor our Jira experience to fit our specific needs, and as a result, we've been able to get more out of the platform than we thought possible. Their support team has been incredibly responsive and helpful."
"If you're looking for a way to take your Jira experience to the next level, this company's tools are a must-have. They've made it so much easier for us to manage our projects, keep track of our tasks, and collaborate with our team members. Their tools are intuitive, easy to use, and incredibly powerful."
Get the help you need,
whenever

you need it
Frequently Asked Questions
Are you ready to experience the future of Jira administration?
Get a free 30-day trial through the Atlassian Marketplace or book a demo with our expert team to see Optimizer in action.