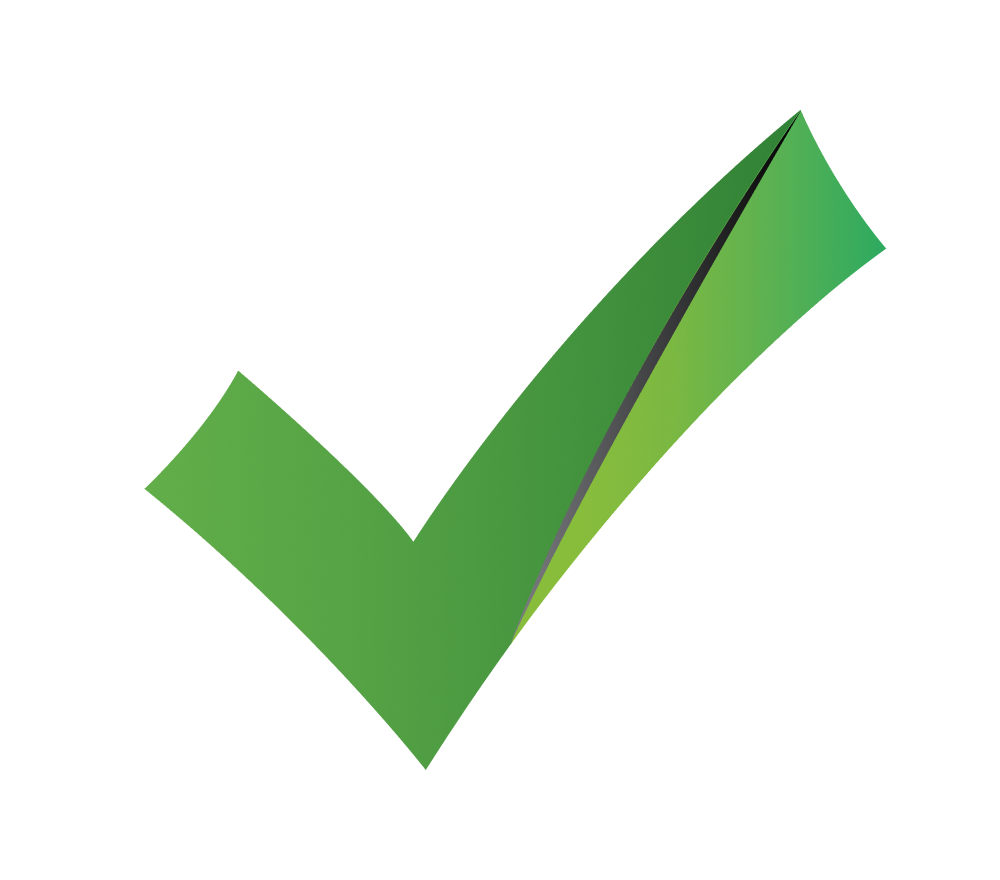 Empower your teams to create and share their work with confidence, knowing it has been reviewed and approved by the right people.
Making the review and approval process easy for some of the worlds biggest brands
INTEGRATED INTO CONFLUENCE
Accelerate productivity with centralized, hassle-free approvals
Say goodbye to endless email chains, version chaos, or using disconnected tools to get work approved. Turn Confluence into your central source of truth with a hassle-free approval process that everyone will enjoy using.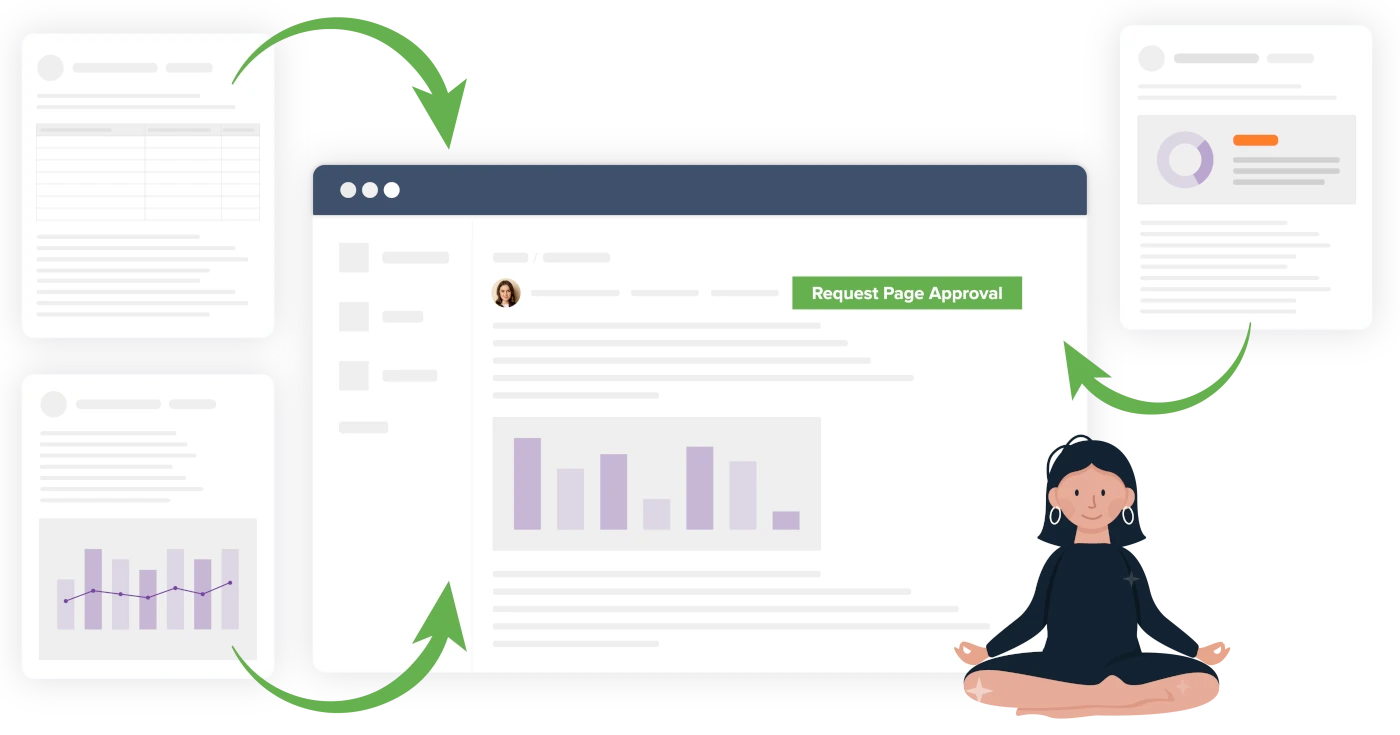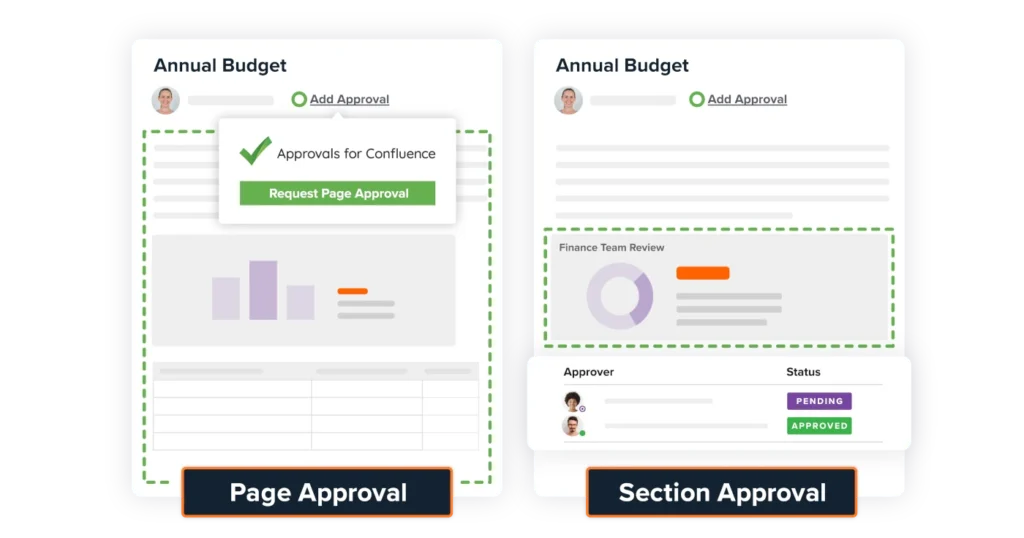 Get the right content reviewed and approved by the right people
The secret to higher quality, accurate and compliant content is ensuring the right people have reviewed it at the right time. With Approvals, you have the flexibility to choose the approval type and reviewers needed for the task at hand.
approval statuses & Notifications
Keep everyone in the loop throughout the entire process
Give your stakeholders the visibility needed throughout the approval process with automated notifications and an integrated approvals search. Keep everyone in the loop from start to finish so you can avoid unnecessary delays and hit your deadlines.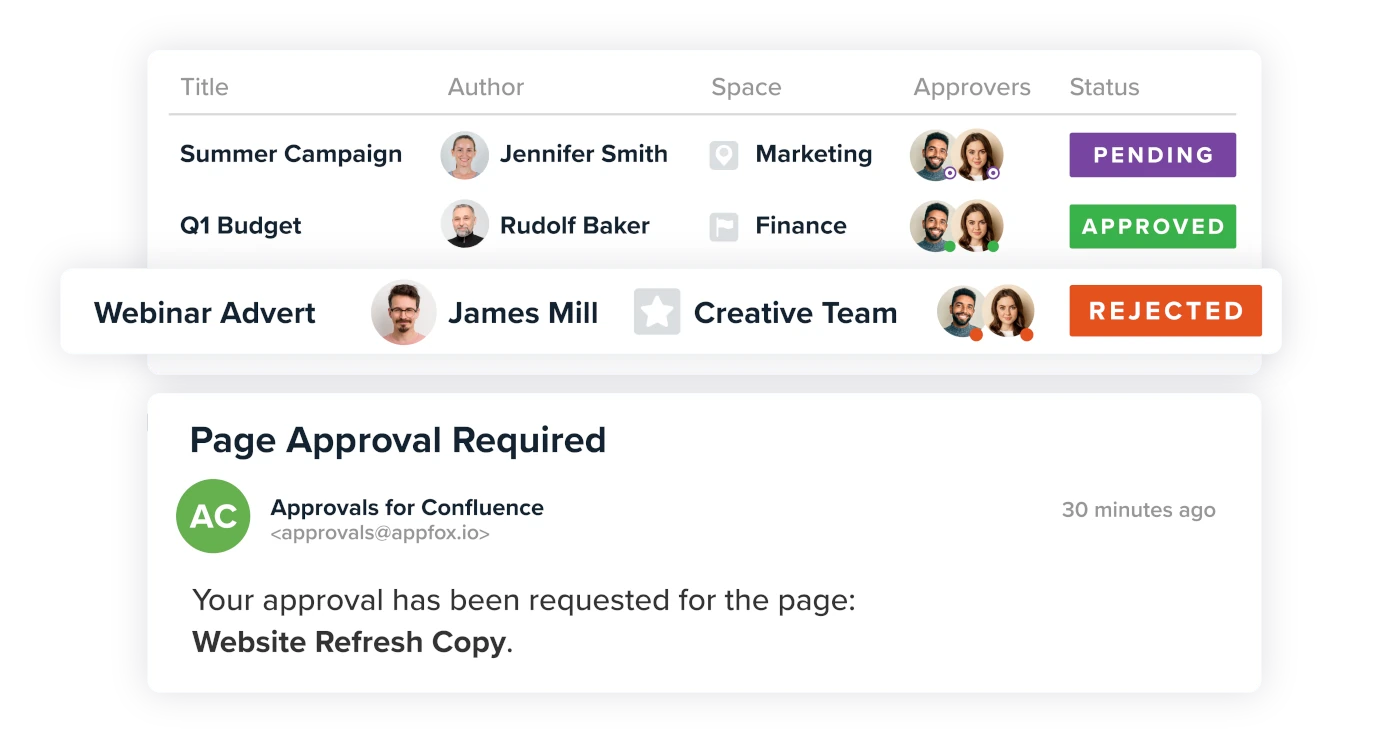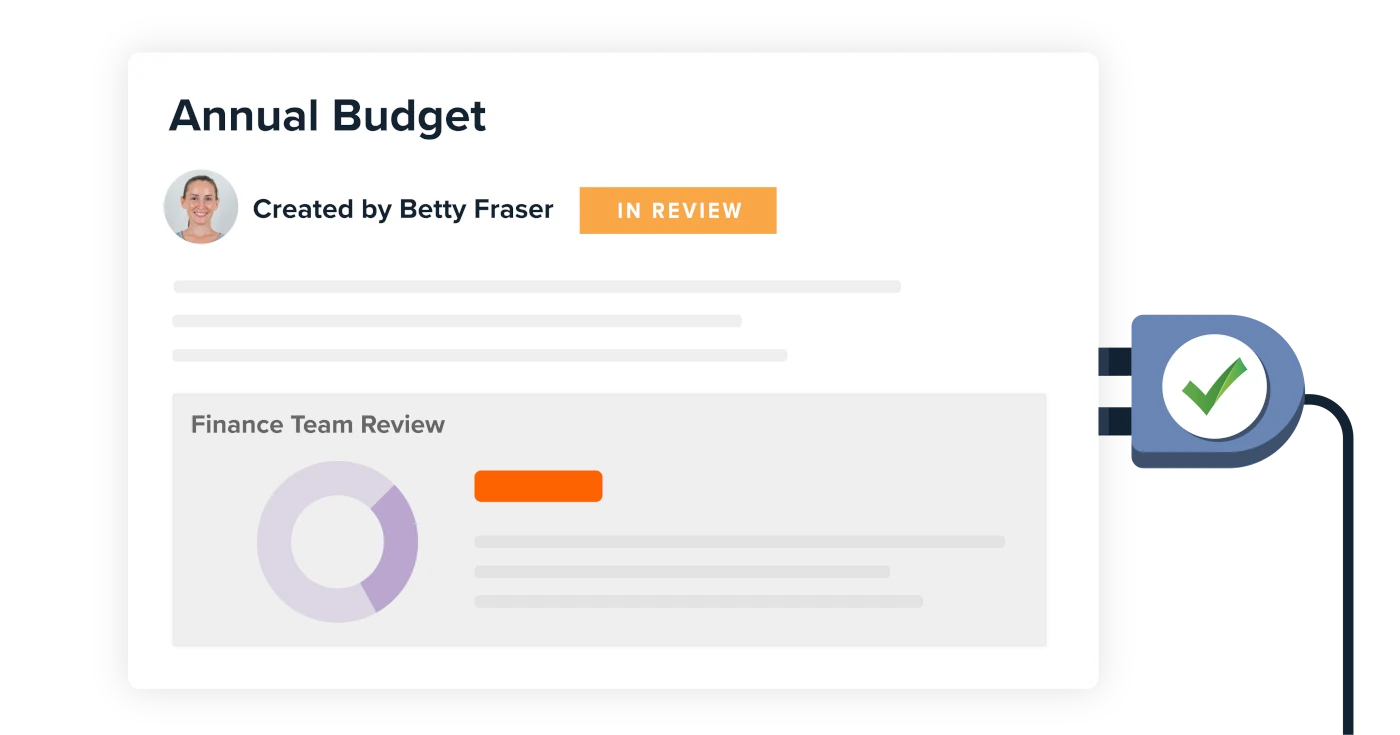 Request approvals in a flash with no complex setup required
Get your approval process up and running in seconds with an intuitive, easy-to-use approval tool. Approvals for Confluence is designed for every type of team to use without complex onboarding or training requirements.
Don't just take our word for it
Great app and very responsive team. We use it to approve documents required for computer system validation. Very helpful is the fact, that approvals can additionally be saved as comments on the document...
Very happy with this. It has solved some major problems for us and the support is excellent
Make the approval process
a breeze
for everyone in Confluence
Why use Approvals for Confluence?
Manage approvals in one place
Spend less time jumping between different tools or applications to get work approved. Manage your entire approval workflow in Confluence and create a truly centralized source of truth.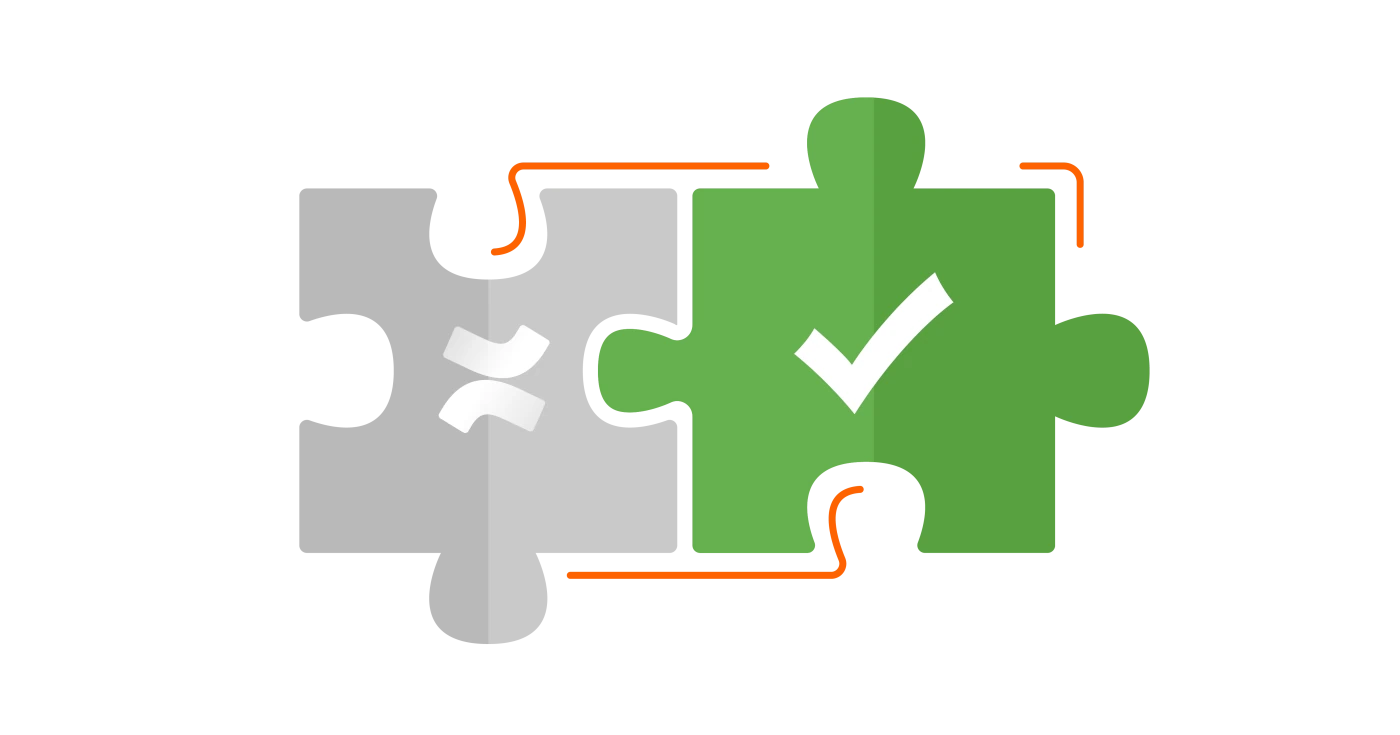 Choose the approval you need
Don't be restricted to a one-size fits all approach to approvals in Confluence. Select the approval type you need to get documents approved the right way.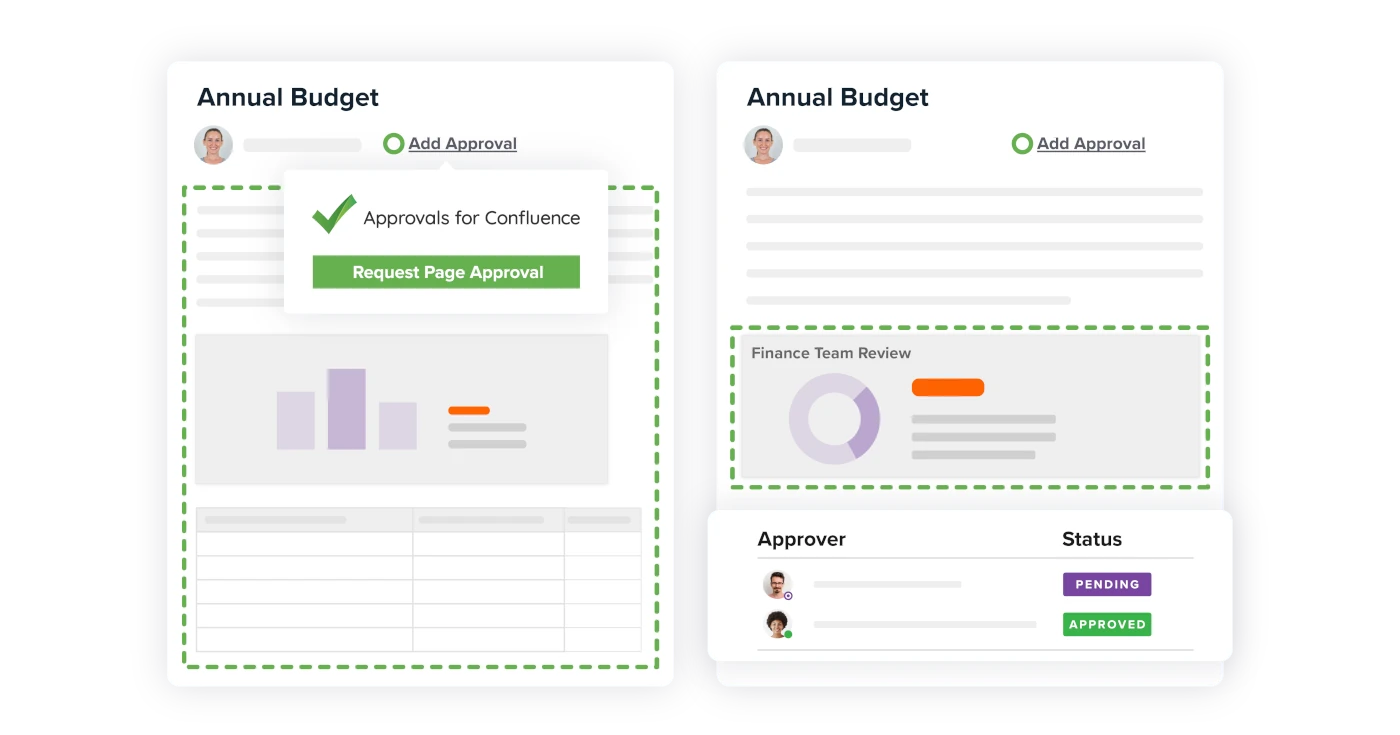 Simple to use, easy to master
Give your teams an easy-to-use, intuitive approval tool that requires no complicated setup or coding experience. Once installed, Approvals is ready to go!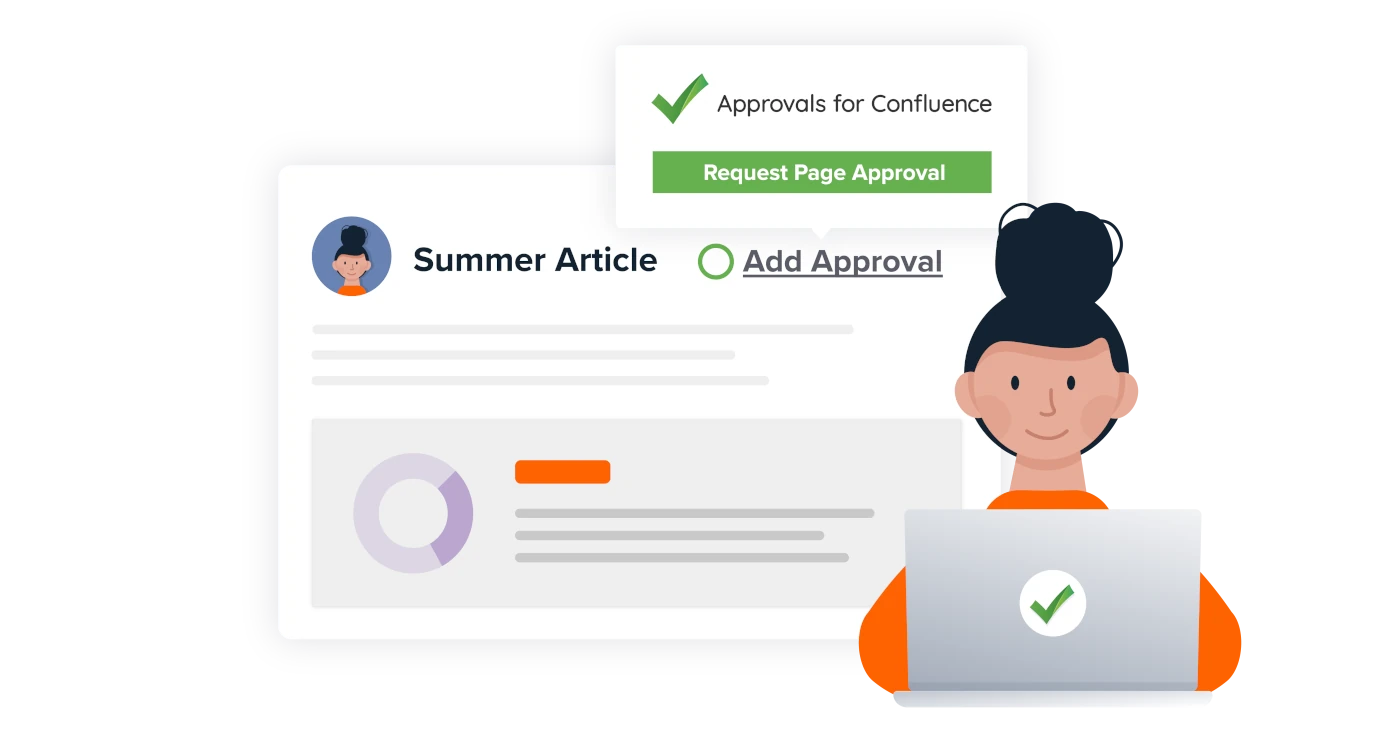 See all feedback in context
Feedback is a gift and your approval team may provide plenty. With Approvals, you can easily view feedback in one place so you can keep projects moving forward and smash your deadlines.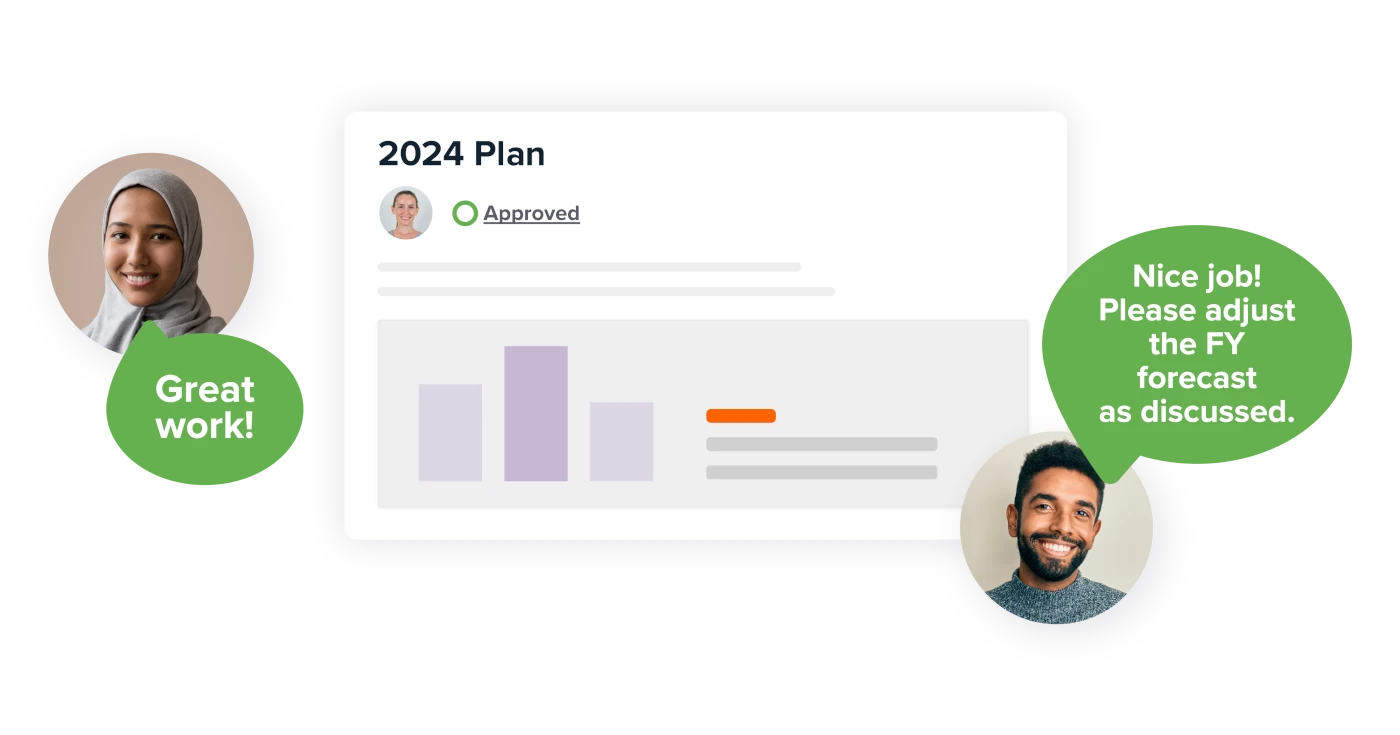 Get the help you need,
whenever

you need it
Frequently Asked Questions
Make the approval process easy for everyone in Confluence
Get a free 30-day trial through the Atlassian Marketplace or book a demo with our expert team to see Approvals in action.