Easy-to-use review and approval tool for Confluence pages
Integrate an intuitive review and approval process straight into Confluence pages. Your teams can create, manage and share documents with confidence knowing they have been approved by the right people.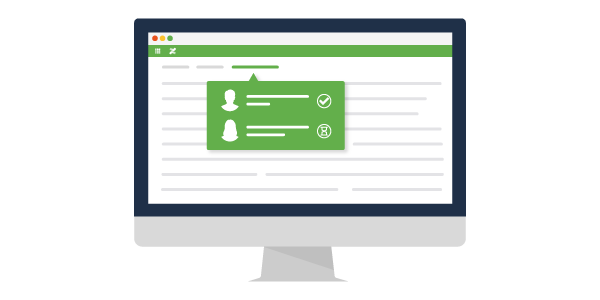 Send Pages or Sections for Approval
Choose the exact content you want to be reviewed and approved in Confluence. With Approvals for Confluence, you have the flexibility to send entire pages for review or specific sections within them using the section approval macro.
Manage the approval process from start to finish with built-in email notifications and powerful page search functionality.
Your teams will be kept informed when documents are waiting for their review with automated email notifications. For page owners, the built-in search allows you to track the progress of document approvals and take action if there are potential roadblocks or delays. 
Remove any barriers to adoption with a review and approval tool that's simple to use and easy to master.
Approvals for Confluence requires no complicated setup and its intuitive design will ensure your team are up and running with content approvals in no time at all.
Automate the Expiry of Pages
Maintain high quality and up-to-date documents with Approvals for Confluence's automated expiration feature. 
Choose the specific date or time period for document approvals to expire and upon expiration you will be notified to take action. This is a simple yet powerful way of managing time sensitive documents (e.g. company policies) and ensuring Confluence users have access to up-to-date content.
Why use Approvals for Confluence?
Harness the different perspectives and expertise of team members through the review process and transform good content into great content.
Create and share documents with confidence knowing they have been approved in line with your document management processes.
Use the review and approval process to foster collaboration between your teams and help them build great content together.
Save time by managing all your content in Confluence with the help of an integrated review and approval process.
What do our
customers
say?
Very happy with this. It has solved some major problems for us and the support is excellent.
Our guides will help new and existing users get the most out of Approvals for Confluence.
Get your questions answered and  discover how Approvals for Confluence can help you in a free, personalized demonstration.
Get started with Approvals for Confluence
Get a free 30-day trial of Approvals for Confluence through the Atlassian Marketplace.