Integrated Review and Approval process for monday.com
Transform the way items are reviewed in monday.com and integrate a powerful yet intuitive approval process into your boards.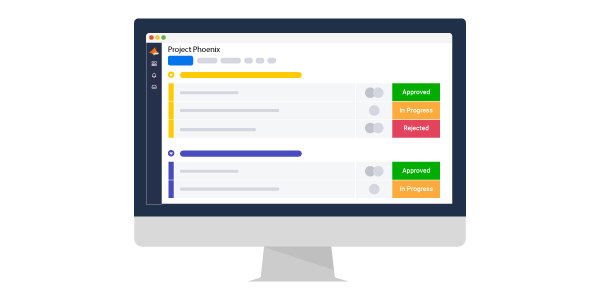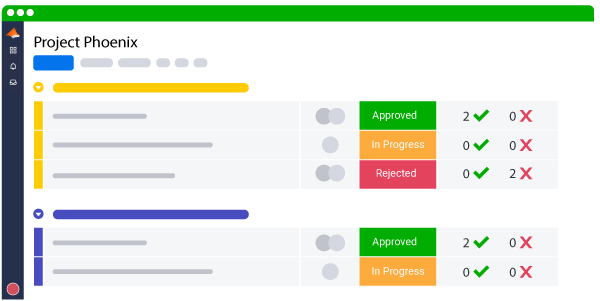 Easily send items for review and approval
Send your items in monday.com for review and approval in three simple steps; (1) add Approvals to an item, (2) name your approval cycle, and (3) select your reviewers. It's as easy as that.
You can also set up single-stage or multi-cycle review processes to ensure your work is seen by the right people and follows the right process.
Customize the approval process
Align the review and approval process to the policies and processes that determine how work is approved. 
With Approvals, you can customize the name of each approval cycle (e.g. initial review) and select multiple reviewers in each phase. Bring consistency to how you manage work in monday.com with an Approval tool you can align with your business needs.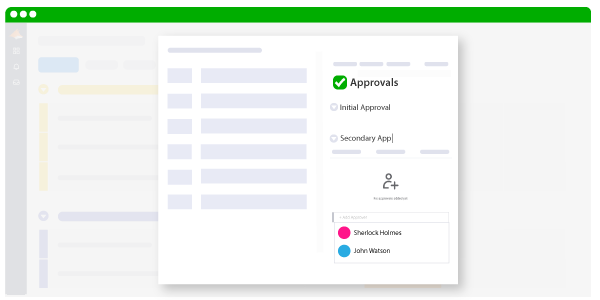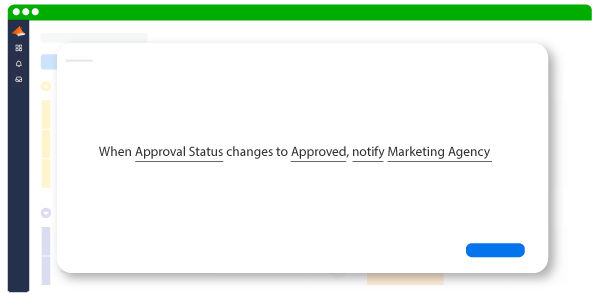 Save time with automation
Take advantage of the powerful automation features built into monday.com and integrate these with your approval processes. By using automation, you can save time on manual tasks and focus your attention elsewhere knowing the automation has your back. 
For example, items can automatically move to specific groups on your board based on their approval status (e.g. approved, rejected, in review), making it easier to manage multiple projects in one place. 
Keep informed with email notifications
The people involved in the review and approval process will receive automated email notifications as items progress through the approval cycle(s).
There is no need to engage in a consuming back and forth of emails, just one click is enough to being up to date on the status of the approval and receive feedback.
With the comments section there is no need to discuss projects on email as approvers will be able to provide feedback in the chat box.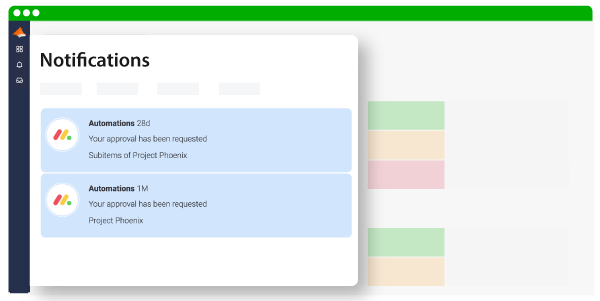 Why use Approvals for monday.com?
Customize your approval process on monday.com. You can change the name of your approvals, add the right reviewers, and integrate automation to transform your monday.com board.
Create and share documents with confidence knowing they have been approved in line with your document management processes.
Promote a collaborative environment in monday.com and use approvals to harness the expertise of team members to improve the quality of work.
With a centralized review and approval process in your monday.com boards you can keep your team working in one place and improve efficiency and productivity.
Our guides are designed to support new and existing users of Approvals for monday.com.
Get in touch if you would like a personalised demonstration or to discuss your use case with us. 
Get started with Approvals for monday.com
Try Approvals for monday.com for free today and discover how it can transform the way you work in monday.com.