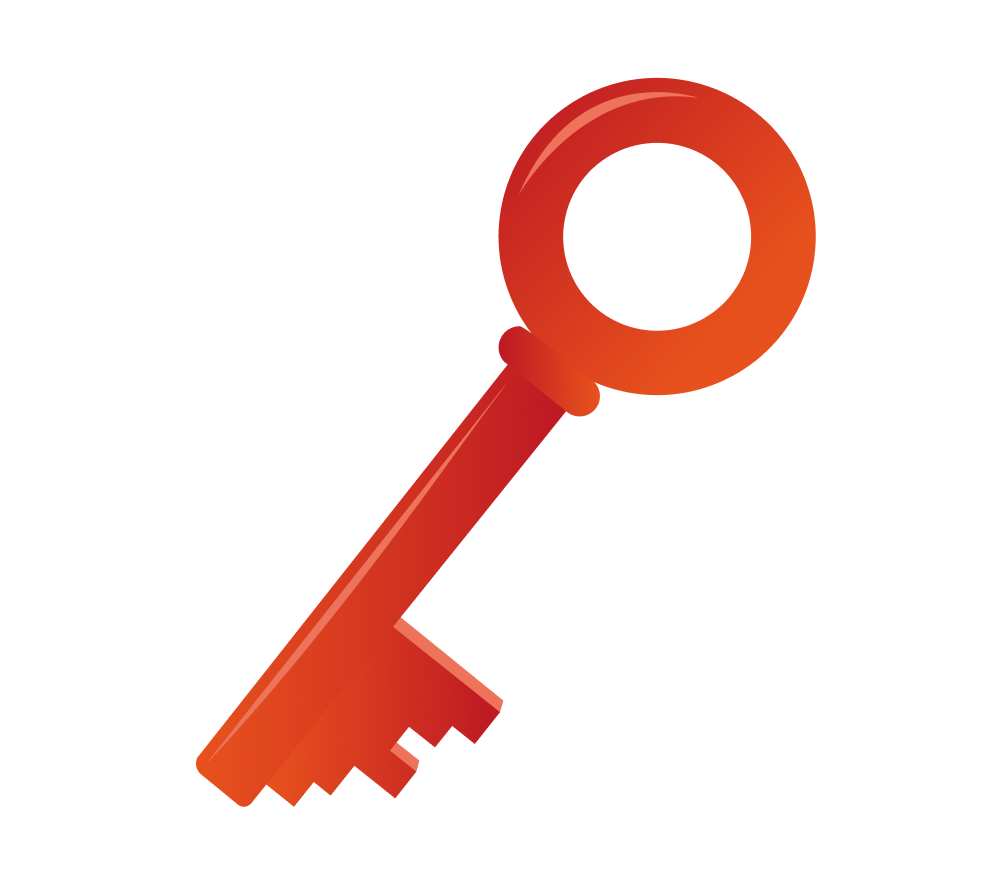 Compliance for Confluence
Unstructured or disorganized information is difficult to protect and can expose your organization to unnecessary risk. It's time to take control with a data loss prevention tool built for Confluence.
Trusted by businesses worldwide to help protect their data in Confluence
Data classification levels
Bring a data-security driven structure to Confluence
Bring structure and organization to the information stored in your Confluence with data classification. Categorize pages at the click of a button and raise awareness amongst users to mitigate the risk of improper use or sharing of information.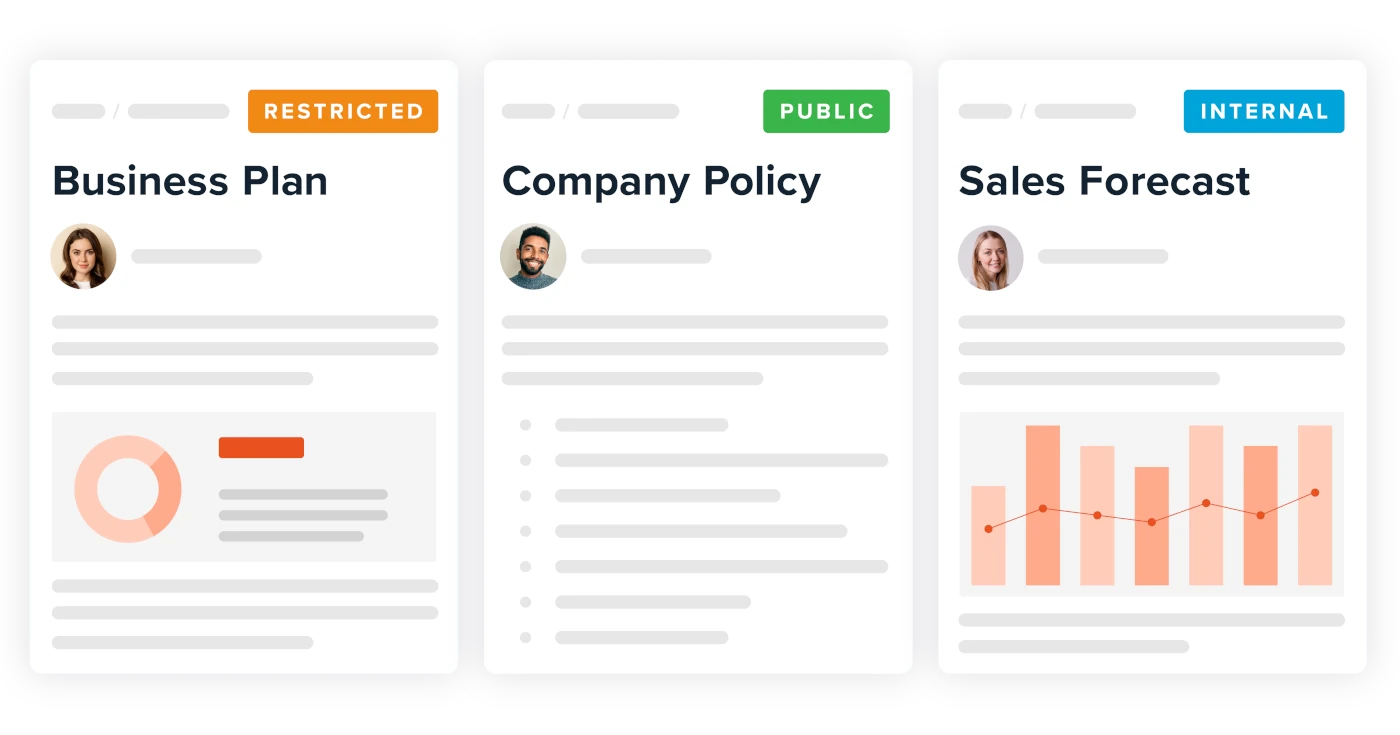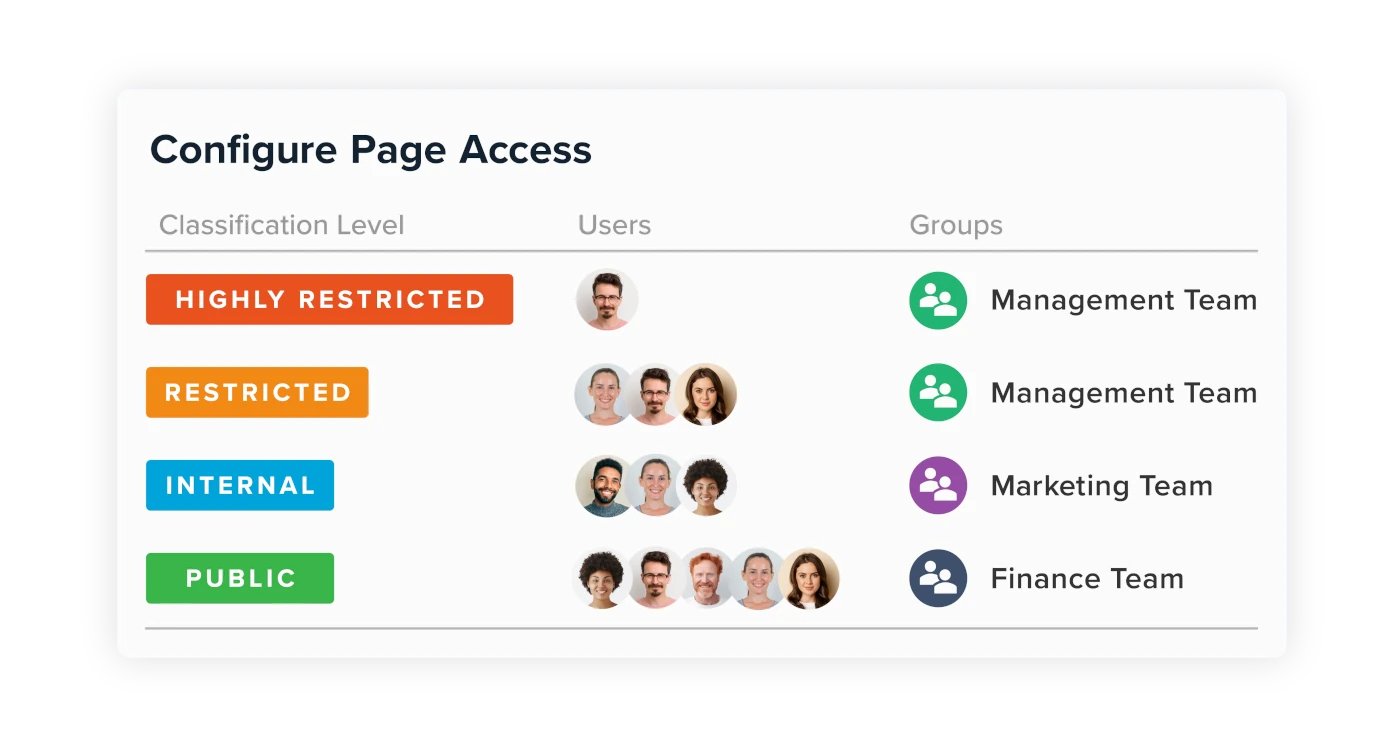 Level-based page restrictions
Reduce risk and improve control with level-based restrictions
Take control over which users or groups can access content in Confluence using classification-level based page restrictions. Easily align the access to Confluence pages with your data protection policies and user access requirements.
Identify areas of risk with real-time sensitive data detection
Discover sensitive data wherever its located in your Confluence pages with automated sensitive data detection. Compliance will search for data including email addresses, IP addresses, credit card numbers and social security numbers.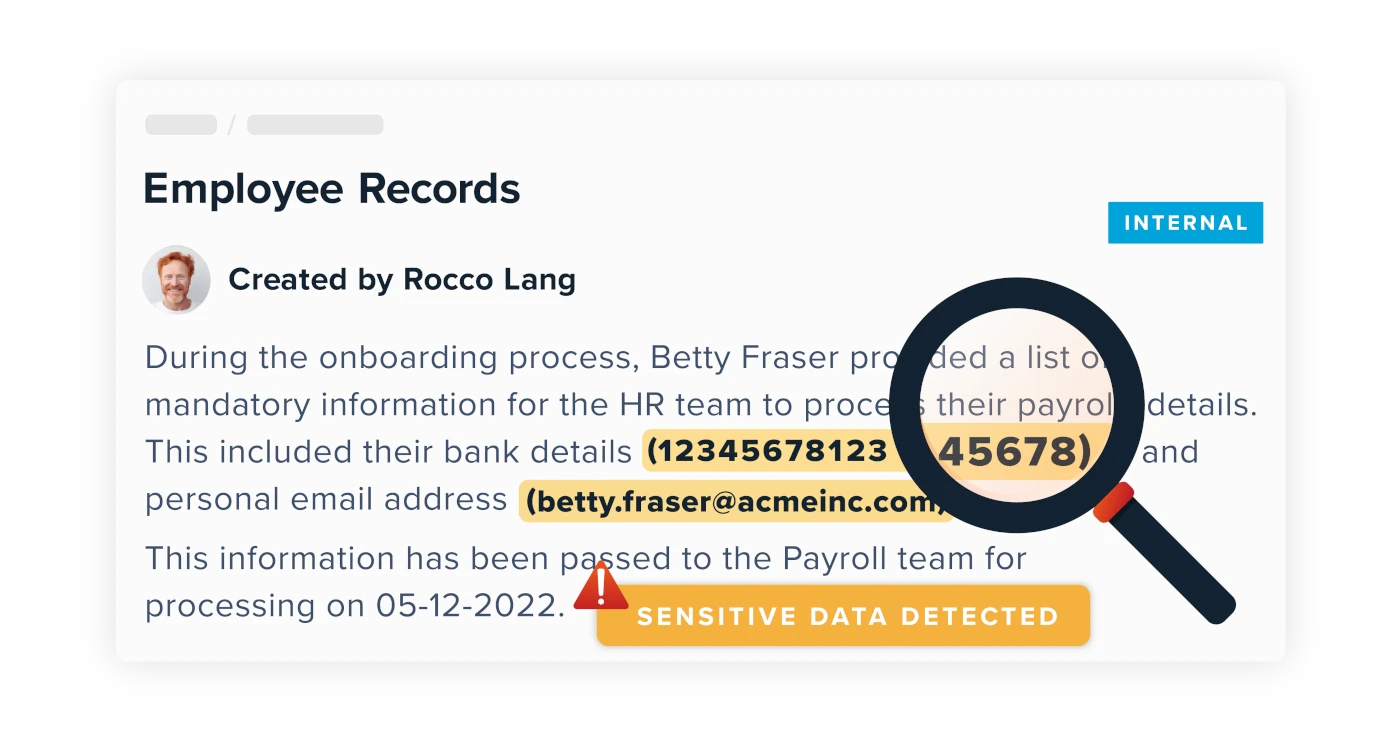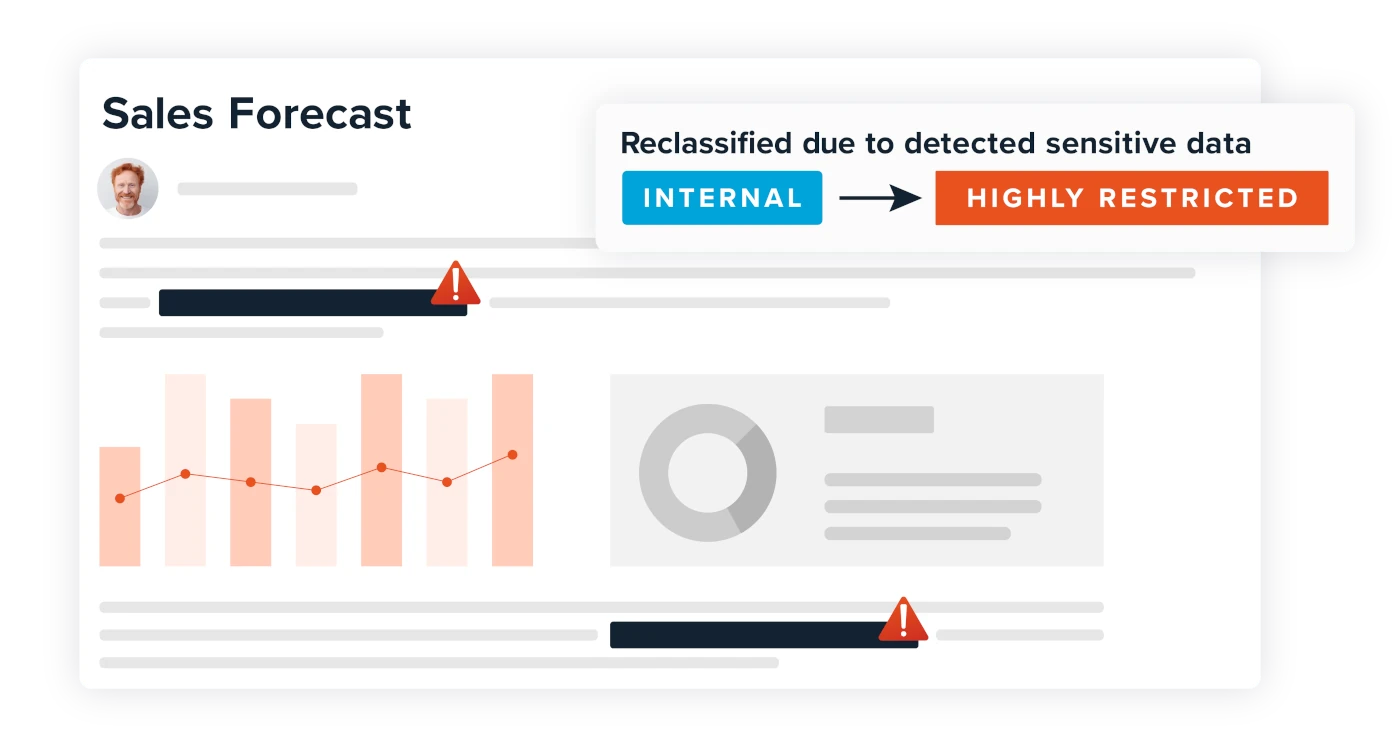 Protect sensitive data upon detection to mitigate risk
Mitigate the risk of your organization's data being exposed with automated actions that trigger once sensitive data is detected. Choose from a wide range of actions and let Compliance help you maintain robust data management in Confluence. (Data Center only)
Don't just take our word for it
This is a great product with great developers who care about the customer experience. We couldn't be happier with the current functionality and are excited for future developments
Powerful features to help
organize and protect
your data in Confluence
Why use
Compliance for Confluence?
Identify areas of risk or concern
Be proactive in the fight against data loss or exposure. Quickly identify areas of risk with sensitive data detection and bring structure to your pages with classification levels to ensure content is categorized appropriately.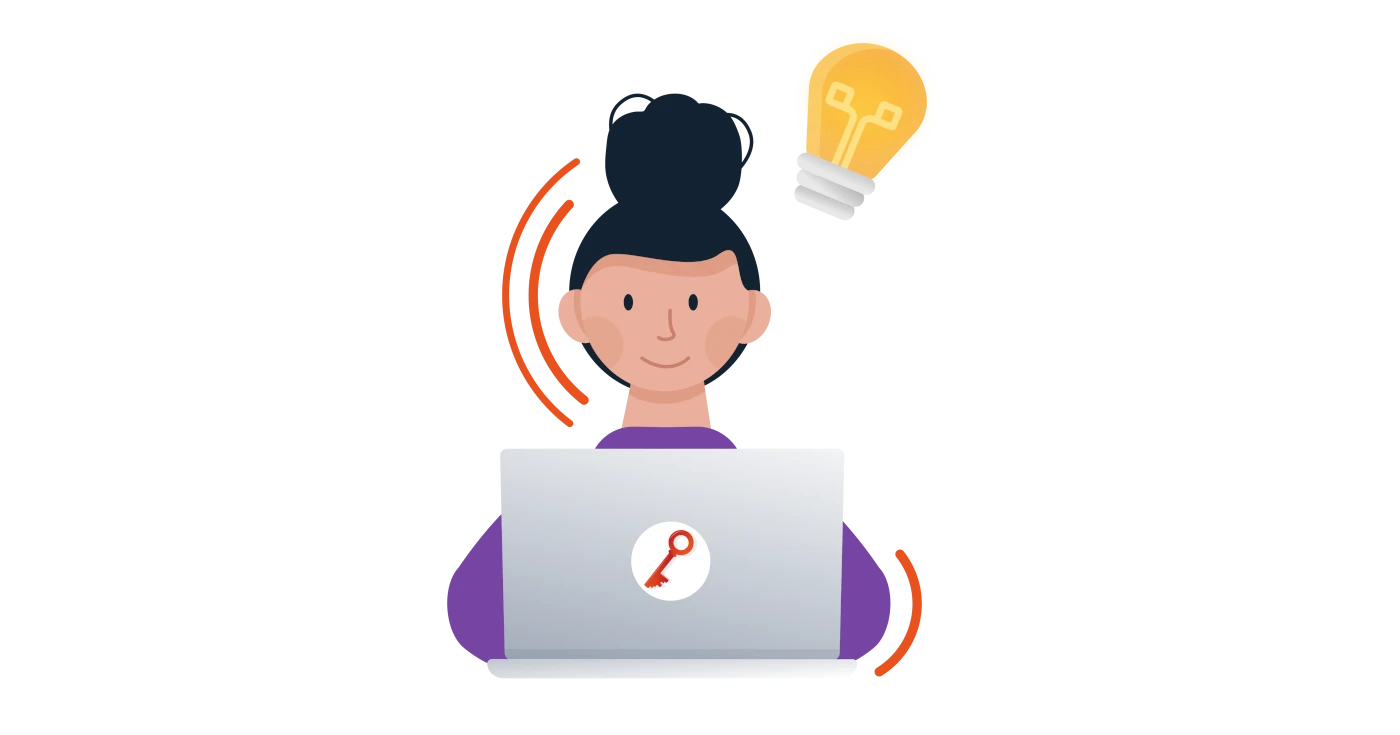 Take steps to reduce risk
Reduce the risk of sensitive data loss or exposure in Confluence with advanced page permissions and real-time sensitive data detection.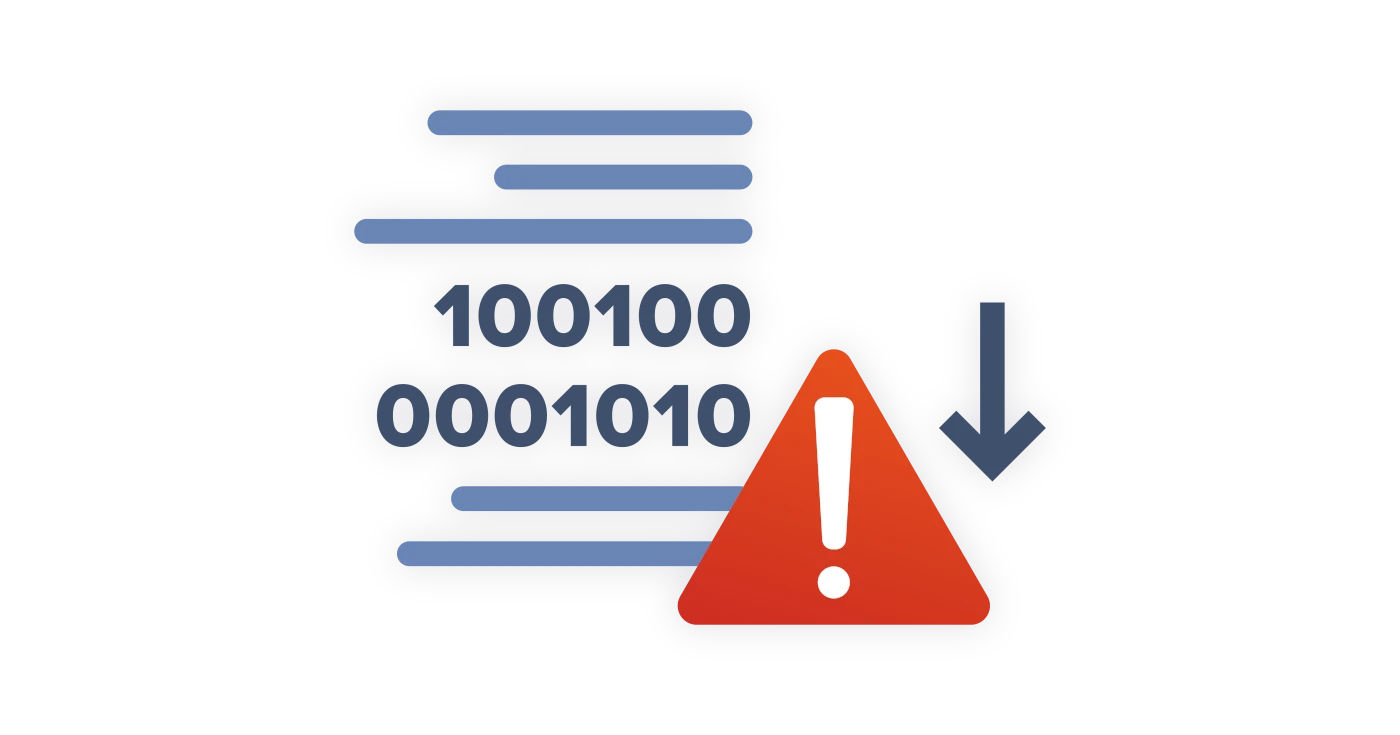 Gain greater control of data
Mitigate risk and take greater control of the data in your Confluence with the range of powerful features Compliance has to offer.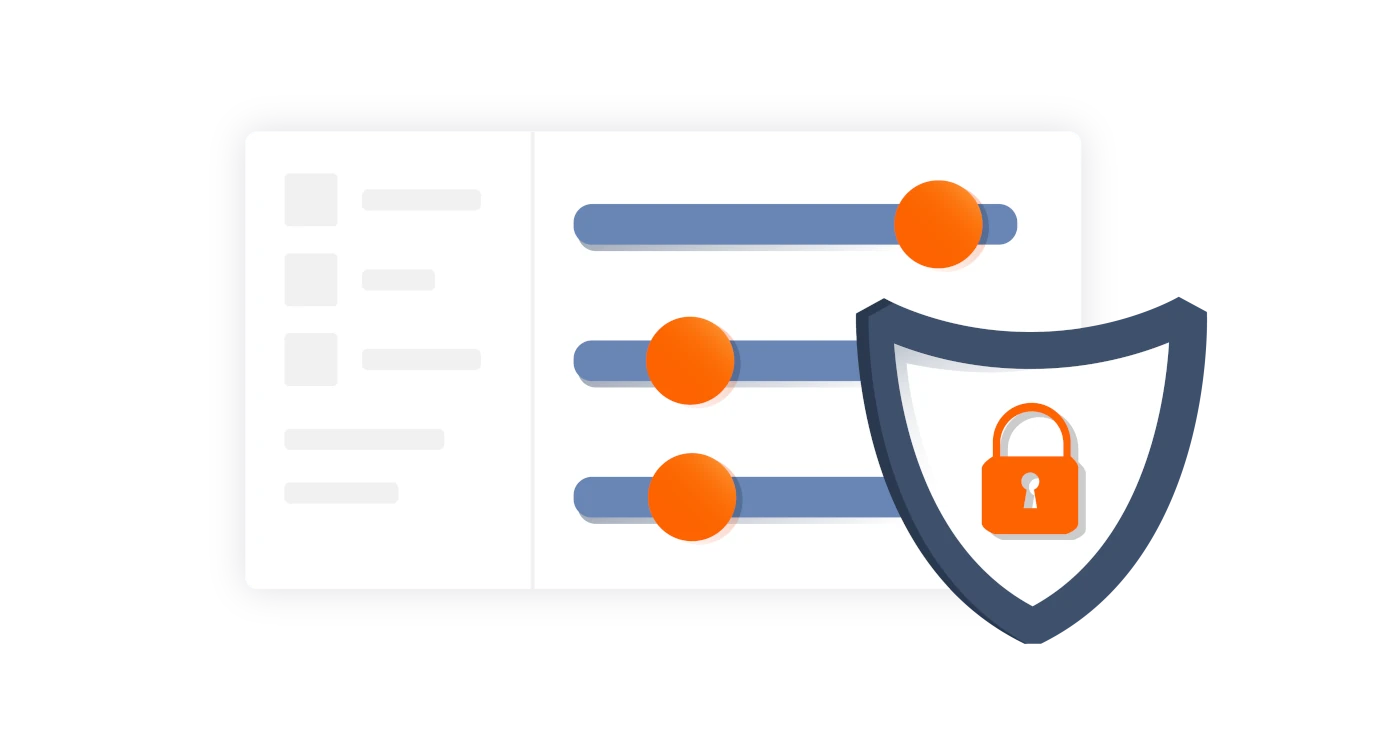 Give yourself the peace of mind you need when it comes to data protection in Confluence. Take full advantage of the powerful features in Compliance to ensure your organization are adopting good data handling practices in Confluence.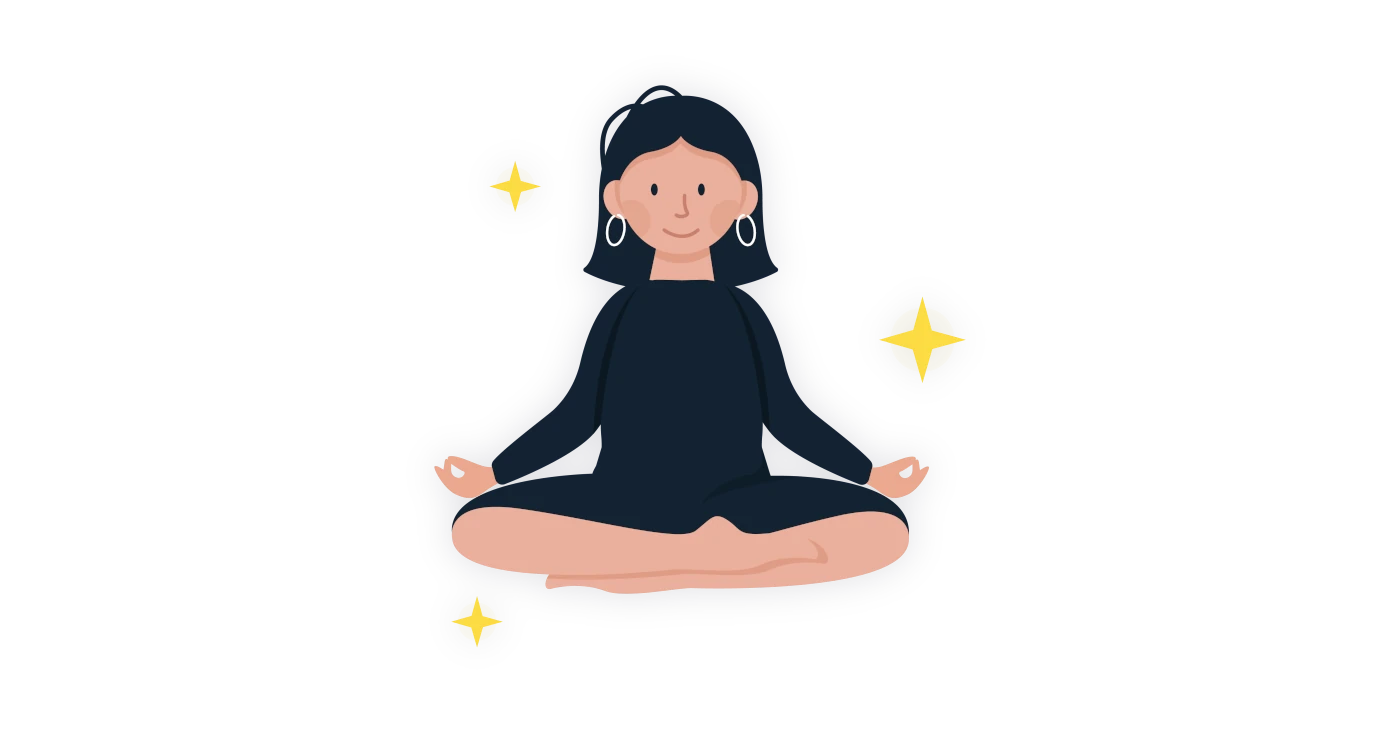 Get the help you need,
whenever

you need it
Frequently Asked Questions
It's time to take control of your data in Confluence
Get a free 30-day trial through the Atlassian Marketplace or book a demo with our team to see Compliance in action.