Summer 2023 is officially in full swing!
The sun is shining, the smell of suncream is in the air, and there is a ton of sport to keep up with. Although, we're still heartbroken about England Women's football team losing in the World Cup Final

but they made us proud!
Despite all the fun (and heartbreak), it's been another busy month for the AppFox team, and we're super excited to share the latest product updates that are now available for you.
In this update, we will focus on two of our Confluence apps, Workflows and Compliance, which have some awesome new features:
Workflows for Confluence:

Official Versioning
Approval History Macro

Compliance for Confluence:
Let's kick it off with Workflows for Confluence first.
Workflows for Confluence updates
If you are working with controlled or regulated documents, you may need a more formal versioning system to manage them in Confluence. This is where the new Official Versioning feature in Workflows for Confluence can make a difference.
You can now set up your document workflows to include Official Versioning, and pages can be created using a major or minor version number. (e.g. Version 1.0 or Version 1.1).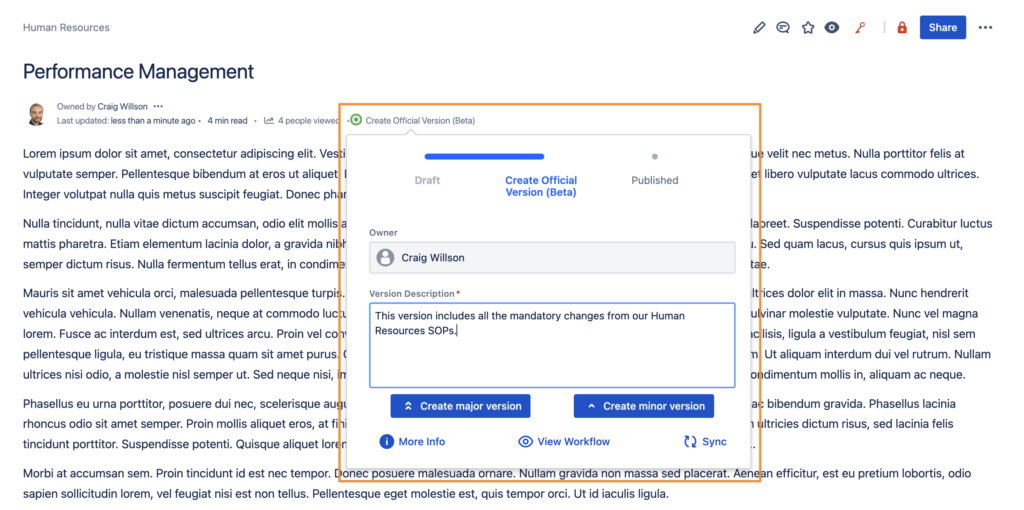 This feature includes a version description so there is a clear audit trail of what changes have been made to each Official Version, and it ensures your document approvers have complete visibility before they complete their review.
We've been working really closely with some of our customers to implement this feature, so a huge thank you for all your input! You know who you are.

Wait, what? You haven't tried Workflows for Confluence yet?! Be sure to get your free 30-day trial on the Atlassian Marketplace.
View the entire approval history throughout a workflow
Workflows for Confluence now comes with a shiny new macro that gives you full visibility of all the approval cycles within your document workflow.

This macro is really useful if you want full visibility of who has reviewed a document at each stage of the workflow.
Compliance for Confluence updates
Set a default data classification level for Confluence pages
Data classification is more important than ever in today's digital age, and Confluence is no exception.
If you're using our much-loved Compliance for Confluence app, you know that data classification is a core feature of the product, but there was always a risk pages could be left unclassified.
Well, that is no longer true, and today, we're fixing that!
You can now set a "default" classification level for your entire Confluence site or specific spaces.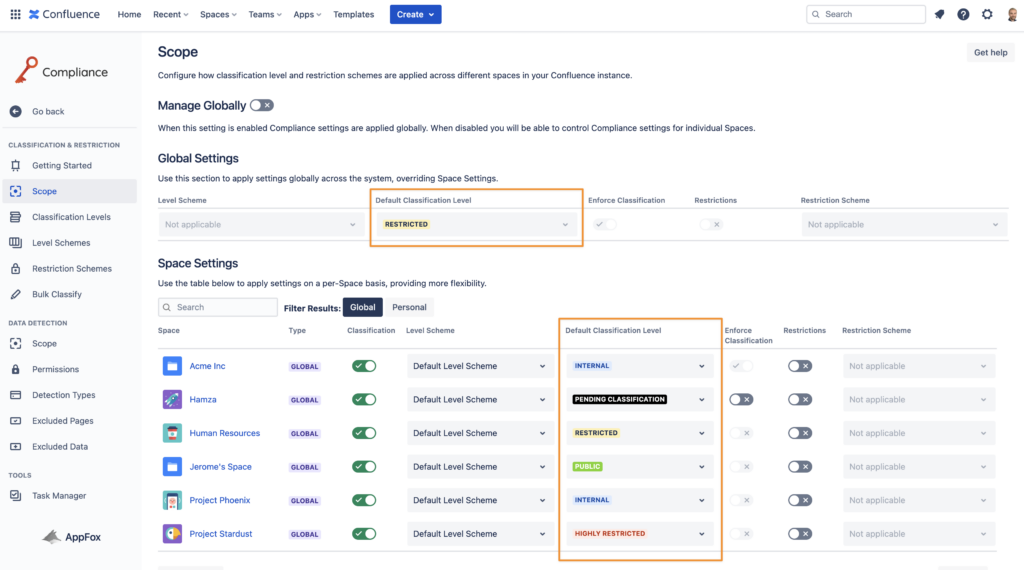 If you select a default classification level, when users go to create their pages, it will automatically assign that classification level to the document without them needing to do anything. Easy peasy!
This feature is now available in both the Cloud and Data Center versions of Compliance.
Not tried Compliance for Confluence yet? Get your free 30-day trial on the Atlassian Marketplace.
Stay tuned for next month
And that's all for this month's update folks.
We're cooking up some even bigger updates, so keep your eyes peeled for next month's article; it's going to be epic!