The ultimate teamwork event has returned to the bright lights of Vegas, with Atlassian's Team '23 kicking off this week!
As returning sponsors of Team '23 with our parent company, Automation Consultants, we're absolutely BUZZING to get in amongst the action and see awesome customers, partners, and other marketplace vendors from around the world 🎉
It's going to be an epic week so strap in your seat belts and keep reading for the low down on what to expect, the top 5 sessions you should tune in for, and a sneak peek into some of the things we've got planned.
What to expect at Team '23
The in-person Team '23 event kicks off live at The Venetian Convention and Expo Center in Vegas on 18th April, with customers, Solution Partners, and Marketplace Partners from around the world coming together. There are four leading tracks (themes) at Team '23 this year; Agile & DevOps, ITSM, Open Work Management, and Team Culture, with all the sessions linking up one of these core themes.
For a full view of the agenda and this year's sponsors, check out the Team '23 event website.
For those of you who are not able to make it to Vegas and suffering from major FOMO (like me!), don't worry! There's also a digital experience available which will give you a front-row seat to all of the action as well as a bunch of viewing parties organised by Atlassian Communities around the world:
If you don't see a viewing party near you, keep your eyes peeled on the Atlassian Community Events site or chat with your local Atlassian Community Leader 🙂
And finally… don't forget to check out Appfire's Monday Coffee (Vegas Edition), where Biro Florin and the Appfire team give you a unique perspective of Team '23 with a variety of interviews, reflections, and behind-the-scenes content
Presentations, Parties, and Afterparties!
Would it really be Vegas if there weren't parties?! – and lots of them!
There is truly something on offer for everyone and to help you stay on top of it all, be sure to check out this complete event calendar by the legends at Appsvio 🫶
The Adaptavist Pool Party is back for another year and for the first time (ever!) there is an official Atlassian Bash afterparty hosted by the folks at Old Street Solutions. If last year was anything to go by, you're in for an absolutely wild time, so head over to The Rockhouse to continue the party late into the night!
Meet our team at Booth #77
For those of you lucky enough to be in Vegas, be sure to stop by Booth #77 and say aloha to our team, pick up some awesome swag, and be in with a chance of winning BIG prizes. Like, Nintendo Switch big!
And of course, by popular demand, we're bringing the much-loved fox plushies back to Vegas for another hoorah, so get there quickly to get your own before they're gone. 🧡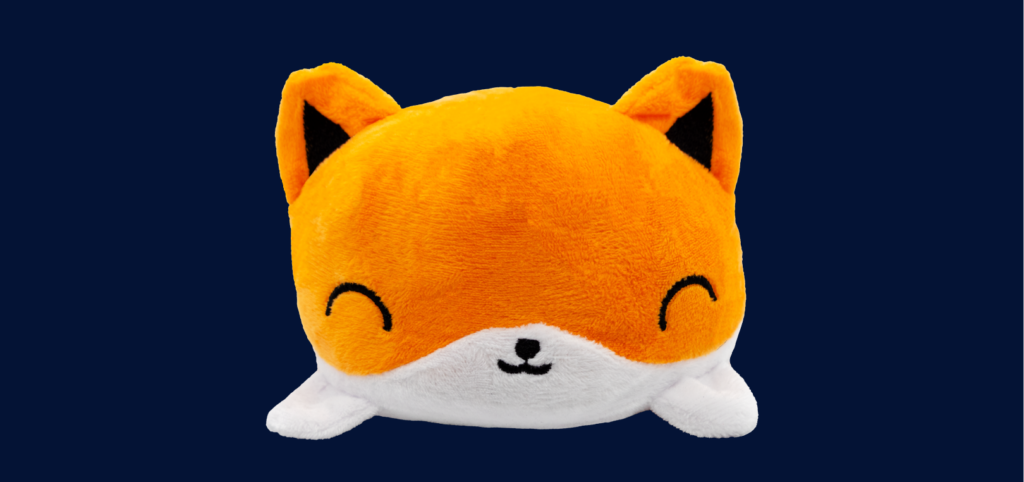 Did somebody say prizes?
If you need a break from all the action and fancy putting your Beat Saber skills to the test, come and visit us for a chance to win the actual jackpot!
[
All the participants in our daily Beat Saber competition are in with the chance of winning your very own Nintendo Switch through the participant leaderboard and our prize draw on the final day of Team '23.
So now that we've got all of that out of the way, it's time to focus on the sessions at Team '23.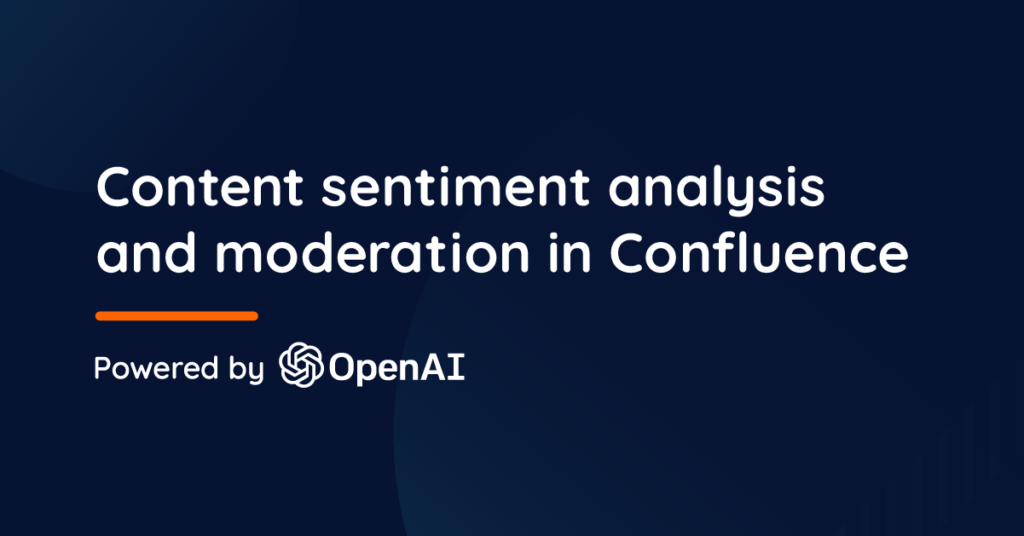 Exclusive Product Reveal: Content Moderation in Confluence Cloud using OpenAI
Our team has been busy for the past few months and we're excited to reveal an OpenAI integration with the popular Compliance for Confluence app.
This integration enables organizations to analyse the sentiment of the content in Confluence pages and ensure the information shared is appropriate and aligns with ethical conduct policies. With all the hype about AI in recent months, we're excited to bring our very own integration to the table, so stop by booth #77 to check it out or check out our feature reveal article.
Our top 5 session recommendations for Team '23
If you've already seen the Team '23 agenda, you'll know that James Cameron, award-winning director of The Terminator and Avatar, as well as Van Jones, three-time best-selling author for the New York Times and CNN host, are headline guests for this exciting event.
So aside from the obvious and telling you to watch their presentations, we're going to give you five extra recommendations to add to your viewing list 😉
Simplify the complex art of communicating between teams (Rachel Lin, Atlassian)
Presenter: Rachel Lin (Atlassian)
In this session, Rachel will show you how to equip your teammates with the tools they need to communicate async with the necessary stakeholders – with a little help from Atlas and Confluence!
Unleash the potential of your products: Collaborative product documentation with Confluence and Scroll
Presenters: Anshuman Dash and Matt Reiner (K15t)
The makers of the powerful Scroll apps, K15t, are back with a demo that will show you how to transform Confluence into a fully-featured documentation solution that can help your team and customers.
Crush your multimillion-dollar campaign goals with Trello, Confluence, and Jira
Presenters: Caroline Himes and Erika Storli (Atlassian)
It's time for marketers to supercharge their multi-touch campaign management with the help of Trello, Confluence, and Jira. In this session, Caroline and Erika will be sharing top tips and examples of what to do and what not to do with these powerful tools.
Confluence and Jira Service Management: The ultimate knowledge management duo
Presenters: Phill Fox (The Adaptavist Group) and Natalie Shaw (Nationwide Building Society)
You know what they say; knowledge is power. In this talk, Phill and Natalie will be sharing how you can combine Confluence and Jira Service Management for seamless knowledge sharing across your organization.
How to run better meetings with the help of Confluence
Presenter: Carlotta Kuhn (Seibert Media)
If you've ever experienced bad or unproductive meetings, this is a session for you. Carlotta from the Seibert-Media team will be sharing five simple ways to keep your meetings efficient, productive, and collaborative.
For more information about these sessions and the others on-demand, be sure to check out Atlassian's Team '23 website.
Buckle up for an unforgettable experience!
Team '23 is an unmissable event and we're so excited and honored to be a part of it 🙏
Follow us on LinkedIn, Twitter or Facebook to keep up to date with all the action, and be sure to check out our post-Team article, where we'll cover of all the big announcements, news, and stories from the Atlassian world.