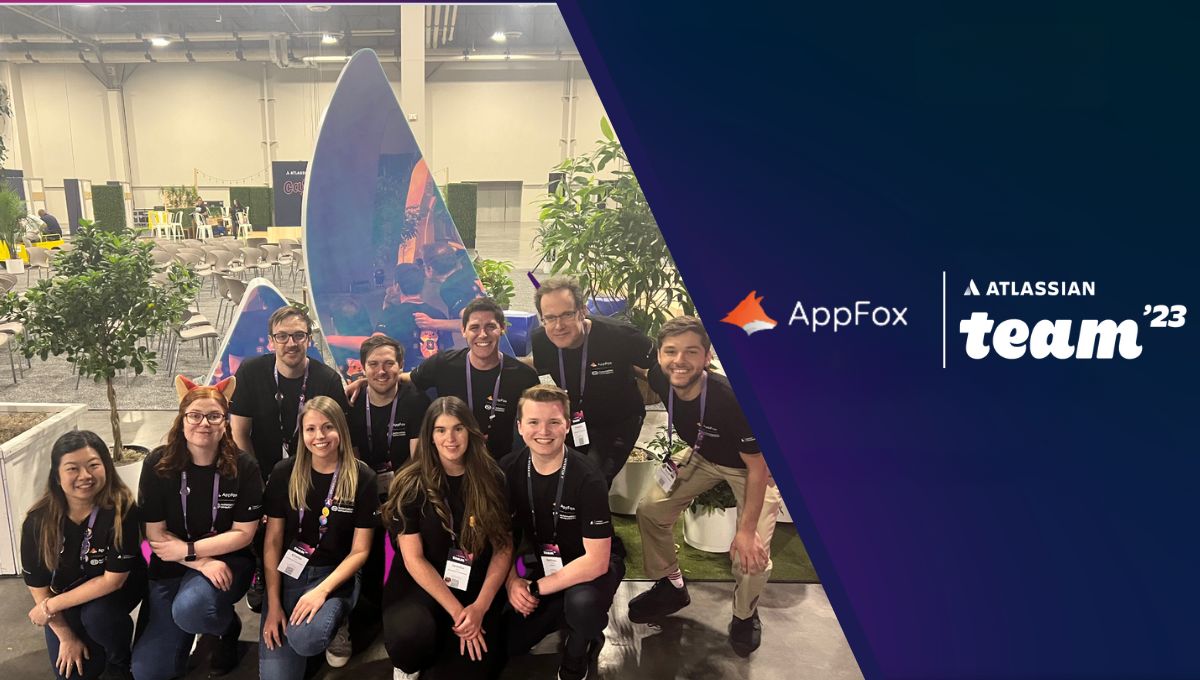 Team '23: the highlights, announcements & big reveals
You know what they say… what happens in Vegas should stay in Vegas.
Well, screw it – it's time to share all the juicy gossip from Atlassian's flagship Team 23 event!

Team '23 was bigger and better than all the previous events and was packed with content covering Agile, DevOps, ITSM, Work Management, Team Working and Culture. You can find a lot of the content on-demand on YouTube.
Keep on reading for a summary of all the biggest news and announcements made at Team '23
Team '23 Keynote Sessions
Creating the Impossible | James Cameron (Award-winning Director) and Scott Farquhar (co-founder/CEO, Atlassian)
Team '23 kicked off in style with the opening keynote, Creating the Impossible. Award-winning filmmaker James Cameron shared his experiences with teamwork, creativity, and how some unique strategies helped push the boundaries of possibility to bring some of the most iconic movies to life. As the director who brought us blockbuster hits like The Titanic, Avatar, Terminator and Alien, it's a fascinating session to watch!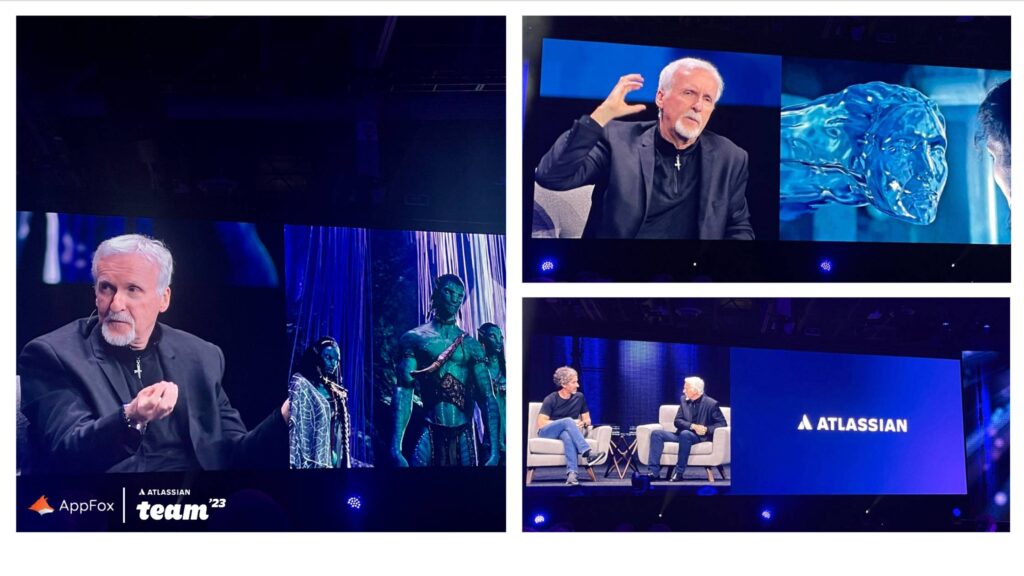 For hit movies like Avatar and The Titanic, Cameron shared how his team had to create technology that didn't exist at the time and embrace significant constraints to foster creativity and push the world of filmmaking into new, unexplored territories.
Fun fact (and spoiler alert): did you know James Cameron is one of only four men to have traveled to the deepest point of the ocean?
During this keynote, Cameron shared the story about a member of his team who noticed a problem with their calculations for film-set machinery for The Titanic. As the only woman on the team, they hesitated to speak up for a while but their contribution was critical, which highlights the importance of an open team who work together, communicates clearly and collectively addresses risks or adapts to new challenges.
It's important to nurture the "team genius" rather than individual genius for true success, and this valuable lesson can apply to many people and high-performing teams around the world. Keep in mind though that creating an effective, industry-leading team has many phases and roadblocks, but constraints or challenges should always be embraced and solved as a team to build collective learning and momentum.
There were plenty of incredible tips, tricks and life lessons shared by James Cameron, so be sure to watch the full discussion.
For now, let's move onto the next keynote.
Now it's time for the juicy gossip and biggest announcements!
Scott kicked off this keynote announcing that Atlassian had just hit the 250,000 customer milestone which is HUGE!
Atlassian's philosophy is clear. Team's should be empowered to work in the way that helps them deliver their best results and each team will need different tools; some are created by Atlassian, some are not. Over the years, Atlassian's tools have definitely evolved to be integrate with more third-party tools that teams rely on to get stuff done.
This is underpinned by Atlassian's approach of Balancing Autonomy with Alignment and enabling teams to work as a cohesive unit, wherever they are located around the world. With all that being said, let's dive into the biggest announcements shared at Team '23.
Confluence Digital Whiteboards
In a world driven by great ideas, creativity thinking and collective ideation, we're so excited to hear Confluence Whiteboards are coming!
Now teams can brainstorm, collaborate, visualize and ideate together in Confluence. From what we could see from the announcement, Whiteboards is already packed with great features including sticky notes, shapes, stamps, timers, emojis, and the ability to transform ideas or notes into Jira issues without leaving the whiteboard.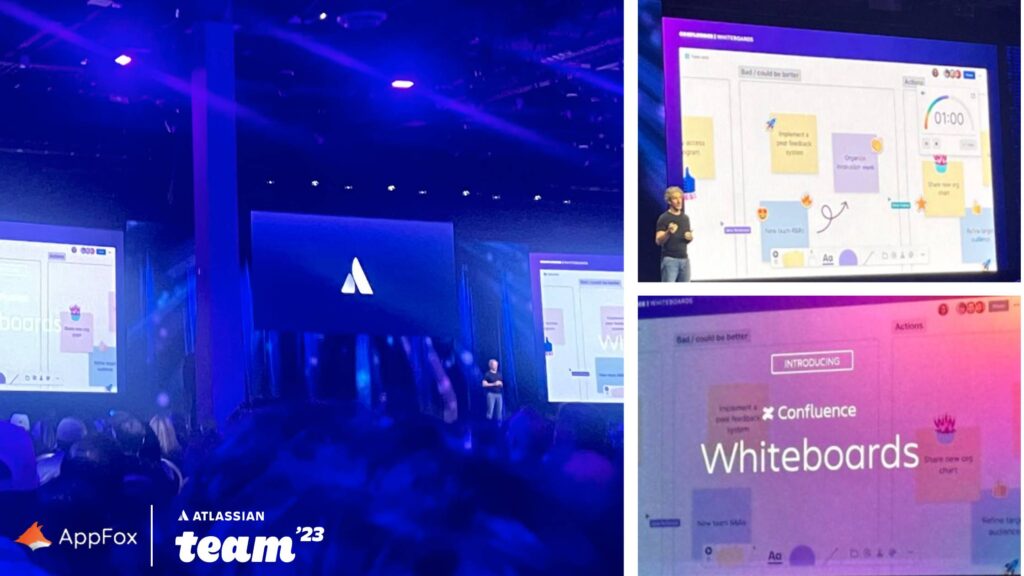 Confluence Whiteboards has so many applications in the modern workplace and will help teams;
Collaborate and brainstorm asynchronously – Teams can collaborate quickly in real-time and visualize new ideas with sticky notes and sections. Engage your team members to vote and use timers to work in one place effectively.

Move projects forward in one place – You can create Jira tickets from sticky notes and import planned work from Figma design to Jira issues. Vizsualisw works a step further using smart connectors to create relationships between items that are linked back in Jira.

Transform ideas into actions – Convert your whiteboard ideas to Jira instances at the click of a button! This is one of the exciting announcements from this new feature. You can create results, map Jira tickers together and effectively edit Jira tickets or Confluence without leaving the whiteboard.
Beacon - Threat Detection & Alerting
In an increasingly security-conscious world, it was only a matter of time before Atlassian released a product solely focused on managing and preventing threats within the cloud portfolio of products.
Welcome to the growing Atlassian portfolio, Beacon!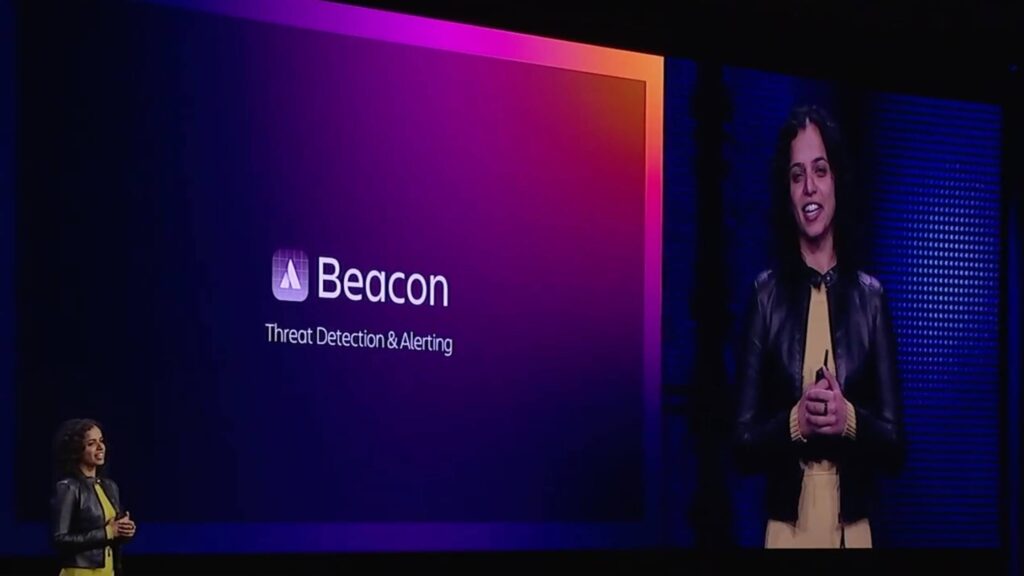 Beacon is an intelligent threat detection engine designed to help organizations detect and respond to unusual user activity across the Atlassian cloud stack of products. When threats are identified, Beacon will automatically notify and alert the relevant individuals or teams through communication channels including Teams or Slack.
Impressively, Anu Bharadwaj explained how Beacon helped Alpha customers detect real-time security problems within the first week of its use, which, if that's not a real-life example of its value, we don't know what is!
Atlassian Intelligence - Your Virtual Teammate
It was the announcement every was waiting (and hoping) for… AI has finally arrived in the Atlassian Cloud products.
Introducing Atlassian Intelligence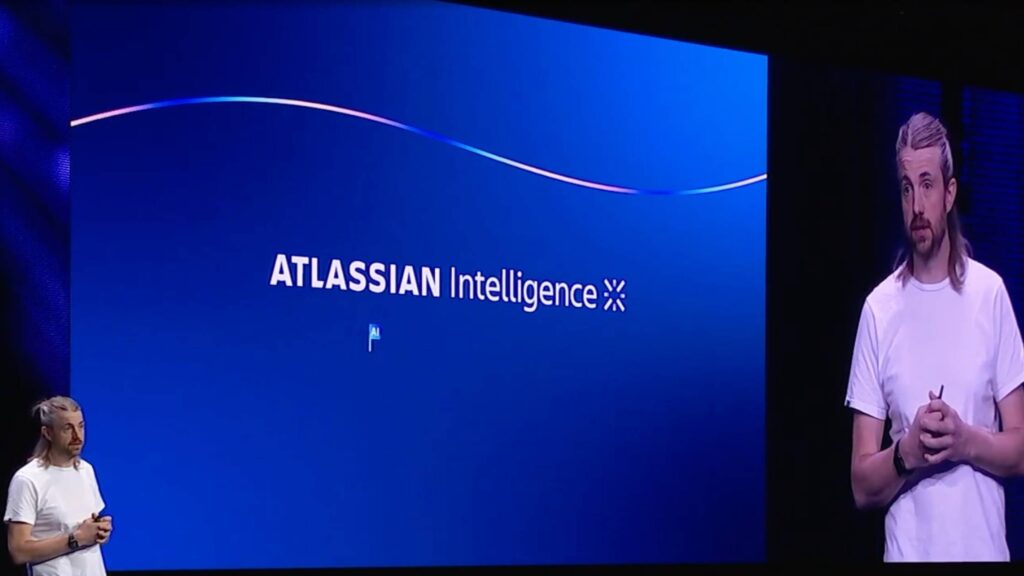 This new virtual teammate has the potential to revolutionize how teams collaborate and get their work done inside Atlassian tools. 
So, the big question, what can it actually do? 
Well, there is still a limited amount of information available but the following has been announced:
Atlassian Intelligence will be available in Jira Service Management to offer an always avaialble team member to help automate support responses and adjust the tone and delivery of agent-led responses for a more consistent customer experience

The virtual teammate can help accelerate copywriting and note-taking tasks in Confluence using natural language prompts. For example, you can easily summarise large volumes of information or extract specific parts of information at the click of a button

One of the exciting demonstrations during Team '23 was the ability of Atlassian Intelligence to create simple or complex JQL queries. This one will be a game changer!
Partner Accelerate Awards
Another shameless self-promotion (sorry!) but we're super proud!
Every year at the Team events, Atlassian announces the winners of their coveted Partner Awards and this year we were delighted to take home the App Innovator trophy for our much loved cloud app, Optimizer for Jira. AppFox was among 26 global partner recipients honored in the annual Atlassian Partner of the Year program for its continuous efforts and exceptional customer work.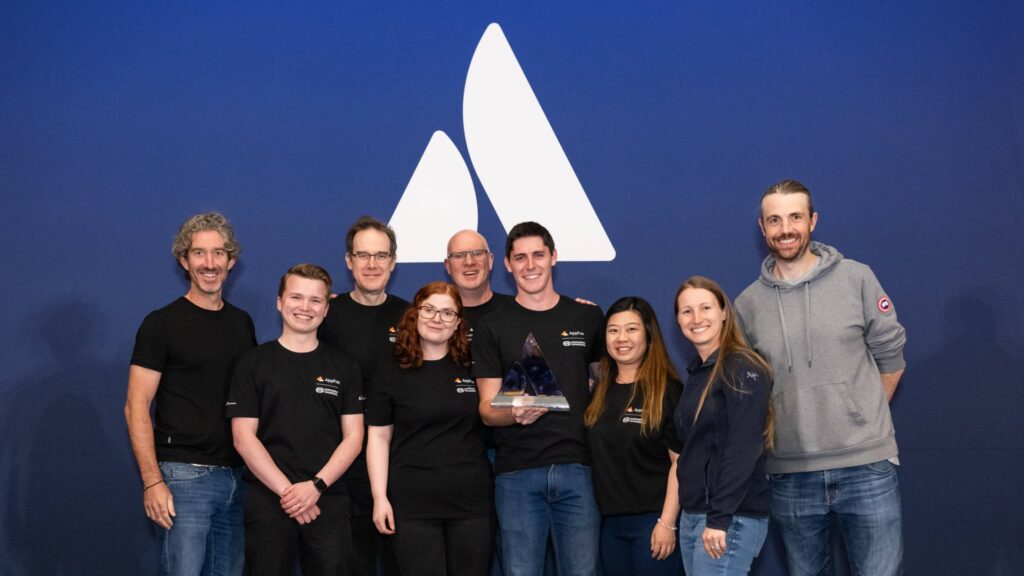 Some of our team even got a photo with the co-founders of Atlassian and Allyce Mardesich, which is an incredible moment for us. For more detail about the App Innovator award, check out our announcement article. 
Experience the future of Jira administration
Make Jira administration effortless and see firsthand why Optimizer won the App Innovator award. Start your 30-day free trial through the Atlassian Marketplace.
Try it free
In the Partner Accelerate session, Atlassian also announced the Atlassian Marketplace has surpassed $3 billion in sales in a relatively short time period after hitting $2billion. Clearly, customers value the breadth and depth of the app portfolio on the Atlassian Marketplace and its definitely a strong advantage of Atlassian's products!
Moving away from the keynote sessions its time to focus on what happened on the expo floor, specifically our booth which we shared with our team at Automation Consultants. 🧡
The booth was absolutely packed this year with people eager to test their Beat Saber skills in a frenetic contest that went right down to the wire!
And it wasn't just pride on the line for our brave contestants; everyone was in with a chance of winning their very own Nintendo Switch, so the stakes were high!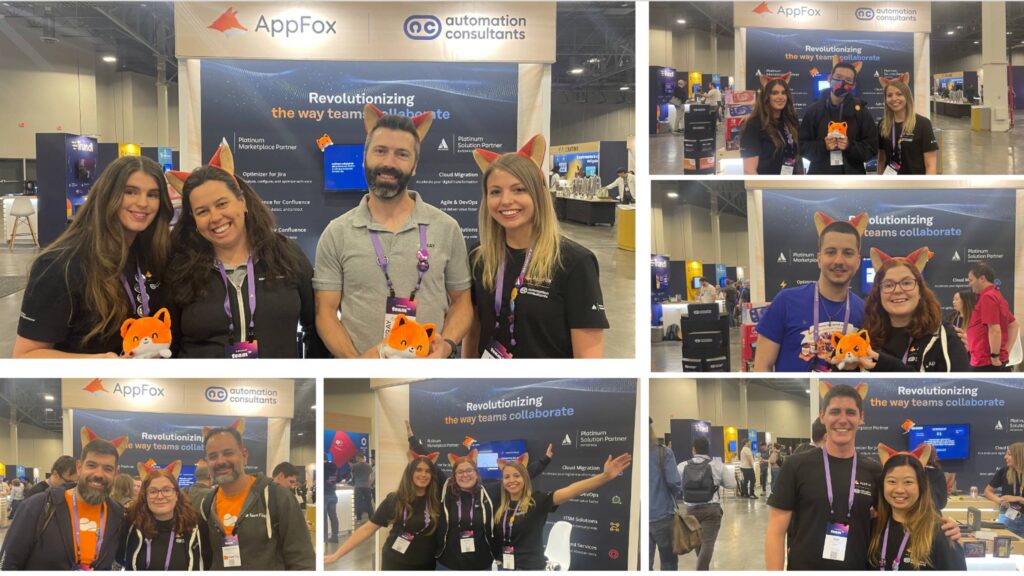 Beyond the excitement of the competition, we also had a great time catching up with friends from across the Atlassian ecosystem and meeting new and existing customers during an action-packed few days. The infamous fox plushies made an appearance again and went down a storm!
We promise to bring more next year!
In addition to the popular plushies, we also revealed our new mascot, Ola, who made a splash when being revealed at our expo booth and is clearly loved by many! You'll be seeing plenty more of Ola over the coming months and years so brace yourselves 😉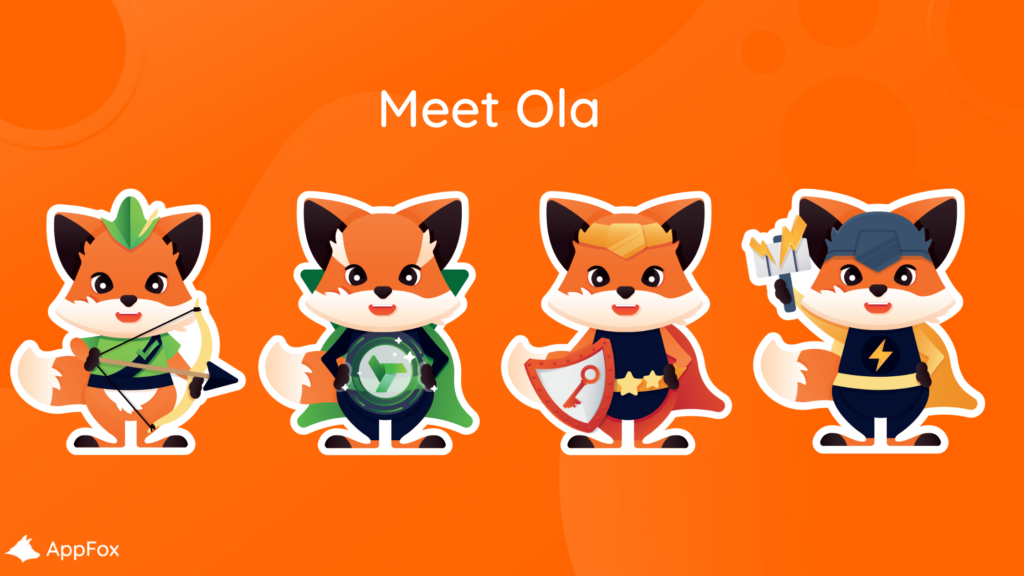 It was an epic few days at Team '23 and we're honoured to be part of such an amazing community that hosts so many inspiring people, teams and companies that are all focused on helping teams unleash their potential.
If you haven't already, remember to check out all the on-demand sessions available on YouTube, and we hope to see many of you at Team '24 next year!