Analyze, configure and optimize Jira with confidence
Transform the administration experience in Jira cloud with this must-have tool for every Jira admin.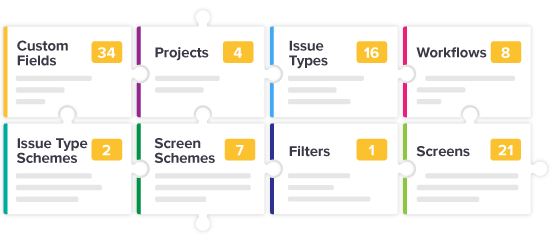 Get a clear, birds-eye view of your Jira configurations
Spend less time searching through different admin screens or writing complex scripts to connect all the dots. Quickly view all of your Jira configurations in one central location and be laser focused on the areas that are most important.
Unlock powerful insights to better inform your decision making
Get a new perspective of the Projects, Custom Fields and other configurations* in Jira with Optimizer's game-changing smart tables. Easily customize your view to display the exact information you need to make better informed, more confident decisions.
*Dashboards, Inactive Workflows and Boards coming soon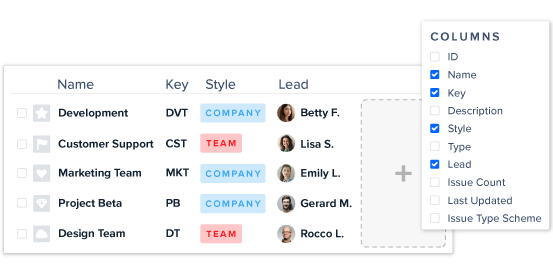 Administration made easy for Jira admins worldwide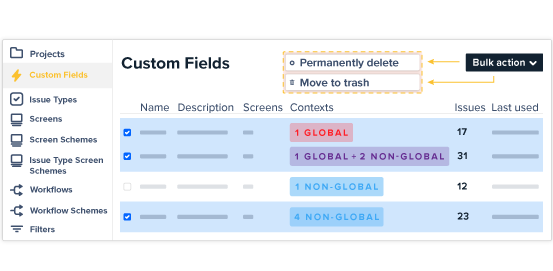 Clean-up and optimize Jira with ease and efficiency
Easily identify unused or rarely used Projects, fields and configurations in Jira and queue them for deletion in a matter of seconds. Bulk actions make the Jira clean up process quick, easy and hassle-free from start to finish.
Make changes in seconds with inline editing
You no longer need to access individual Projects, Custom Fields or other configurations to make quick updates and changes. With inline editing, you can kiss goodbye to previously time consuming tasks and make on the fly editing quick, easy, and even enjoyable!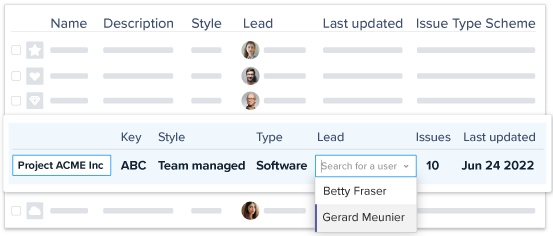 See Optimizer for Jira in action
Schedule a free 30-minute demo with one of our experts and discover how Optimizer can completely transform your administration experience in Jira.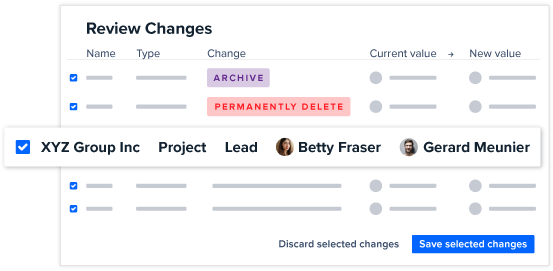 Queue, review, and action changes on your terms
Optimizer has a built-in safety net that prevents any changes (e.g. deletions) being made to Jira until you have reviewed and approved them. If you're familiar with Review Changes in Advanced Roadmaps, then this will be second nature to you!
Deep dive into the related objects and dependencies across configuratons
Harness the power of Optimizer's smart tables to get a clear picture of any related objects or dependencies across key Jira configurations*. This information can help you make more informed decisions in your everyday work.
*Deep Dive is only available in specific smart tables (e.g. Workflows)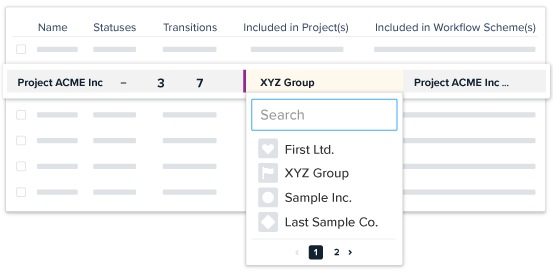 Book a free 30-minute demo and discover everything you want to know about Optimizer for Jira.
Learn how to access and use all of the powerful features in Optimizer for Jira.
Get started with Optimizer for Jira
It's time to experience the future of Jira administration. Start your free 30-day trial today!